reuse & recycle
.
with nothing up my sleeve, except some garage sale yarn and a gently used beanie baby named mellow, i whipped up this hat.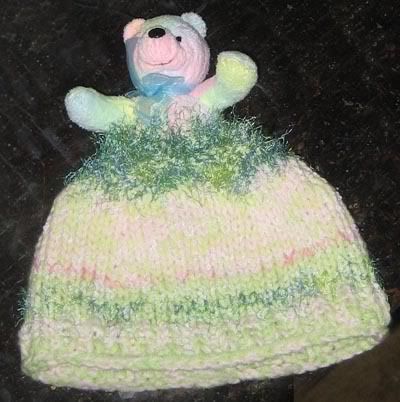 i started by scissoring a beanie baby in half and emptying out the pellets. believe me, this is best done over a garbage can. he needed a little bit of extra poly fill stuffing in his tummy to replace his pellets and plump him back up.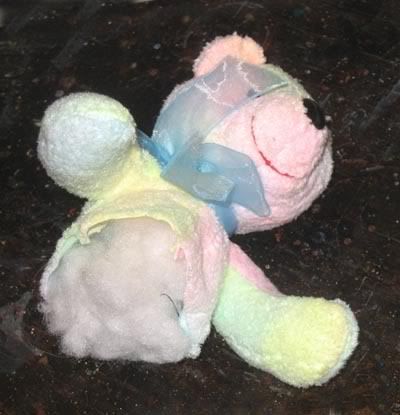 next, i crocheted a small, round flat circle the same size as the hole in the beanie baby. it covered the base of the beanie baby so the stuffing would be held in place.
once the crocheted circle was the right size i attached it by poking small holes into the beanie baby fabric and looping the crochet right thru the holes all the way around the circle. the goofy blue-green fun fur yarn helped hide the rough edges.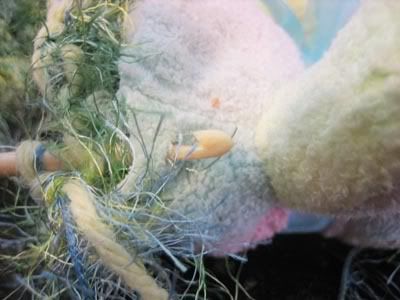 next, i switched from the crochet hook over to double pointed knitting needles buy picking up stitches around the edge of the crocheted circle. now all there was left to do was knit my way down the body of the hat.
i used size 10 needles, increasing here and there to form the hat's crown.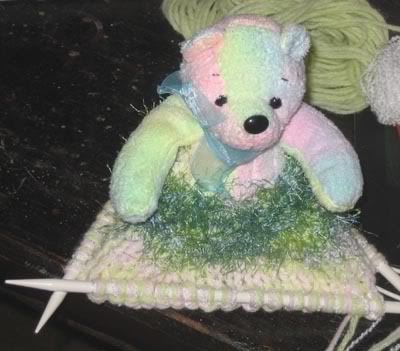 when the length was good i finished it off with a rib stitch band.
viola
.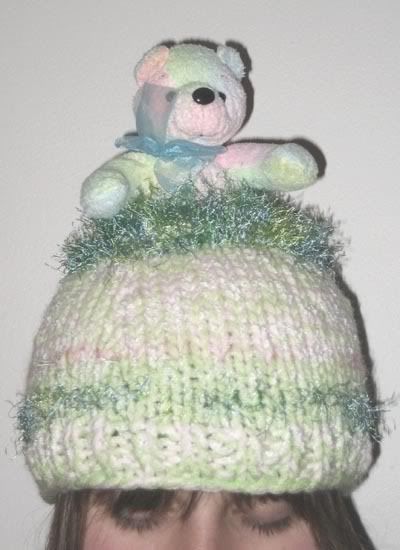 not a very well focused photo, but my hat model has gone to bed and i am certainly not going to wake her up just to re-shoot it.