These are antique Italian wedding cake beads.
Usually, the roses, stringer and gold leaf decoration that typify this style of Venetian glass bead is done on a base bead of white, ivory or pale blue. I have never seen them in black before.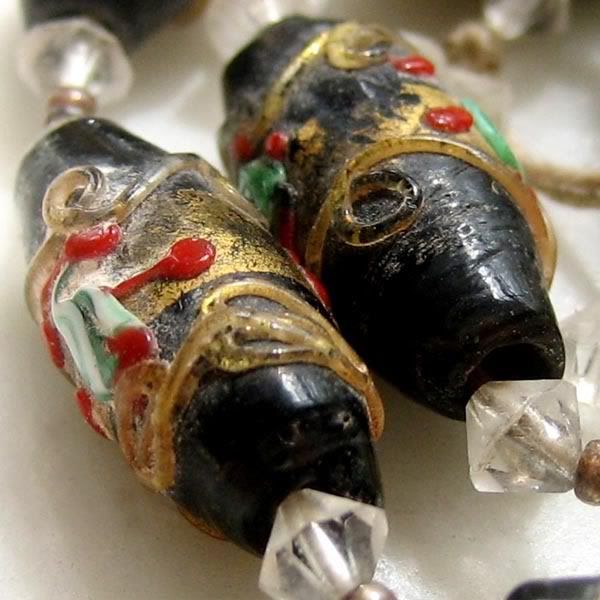 These are also particularly old, probably a souvenir from someone's grand tour. I am guessing, because they are black maybe they're Victorian. Perhaps they're an Italian glass bead riff on mourning jewelry?
There are eleven of them shown here. Before I took the photos I pulled three off the strand - two for a pair of earrings and one for reference.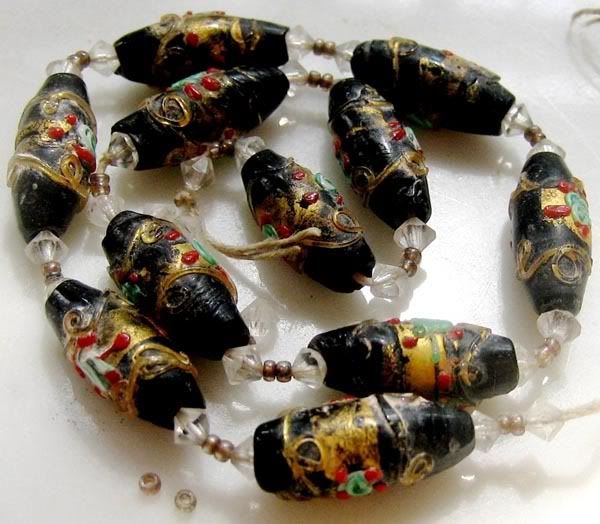 I have listed them in my
Curious Old Things Etsy
shop.