I want to start making more off mandrel, sculptural beads.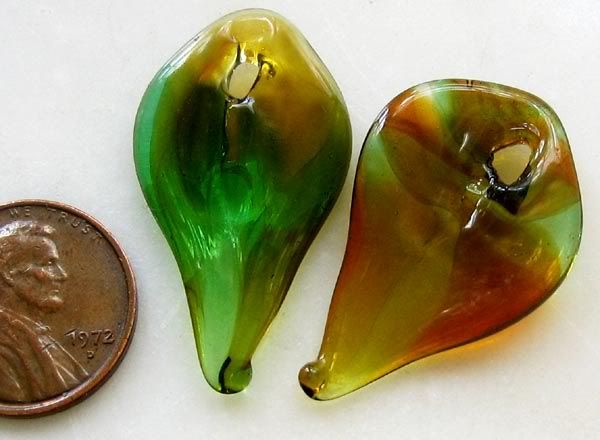 These little sheer color leaves are for a sample pair of earrings.
They're just grass green and topaz melted, swirled, mashed and shaped into little leaves with a hole at the top. I wonder if they are strong enough to be bracelet charms?