It's freakishly warm here, a mindboggling 80+ degrees. Spring fever has made us all nutty.
Because the apple doesn't fall far from the tree, I present my daughter as a stand-in on self-portrait Friday.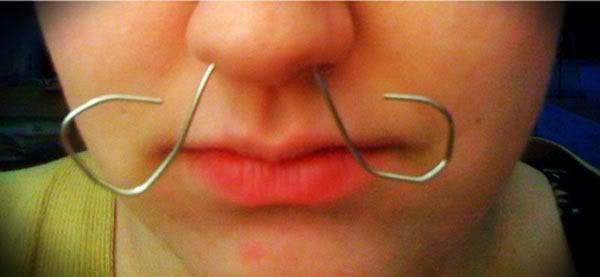 Do you have an art student?
I do.
This photo was posted on her Tumblr this morning. Our first wild burst of spring seems to have driven her to fashion an ad hoc septum ring out of a paperclip. I am wondering if she wore it to classes? Someone, please tell me she did not wear it to classes.