It's full on spring here in Upstate New York - the magnolias are blooming themselves silly.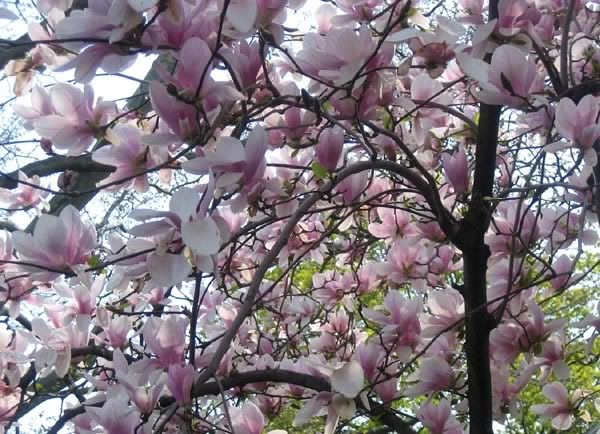 A new bird bead made to look like carnival glass.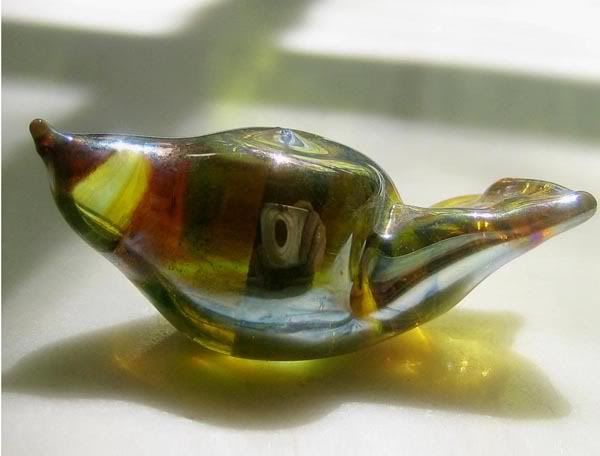 The base bead is a swirled, transparent combination of topaz, pale pink and light grass green glass. Over that is a thin layer of silver laden glass that has a very golden, metallic, lustrous finish but is still somehow magically transparent.
I just listed the little bird in my Etsy Belvedere shop.
(sold)