Back from my weekend get-a-way with the Quilters Gone Wild and am recovering nicely. Pictures soon, of what I made, not what we did.
In the meantime, all I had energy for yesterday was to ream out a big bowl of beads.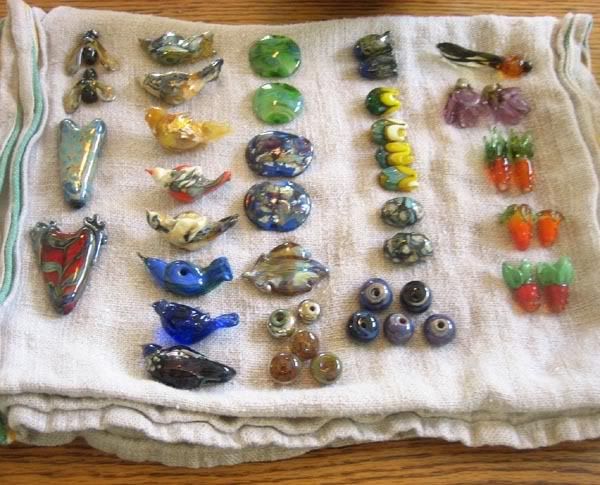 Note the pair of flies in the upper left hand corner. I am planning on making myself a pair of earrings with them.
Gratuitous cute dog photo.
My friend Margaret's weimaraner was under the table, all afternoon, while I cleaned my beads.