A bowl of bird beads soaking.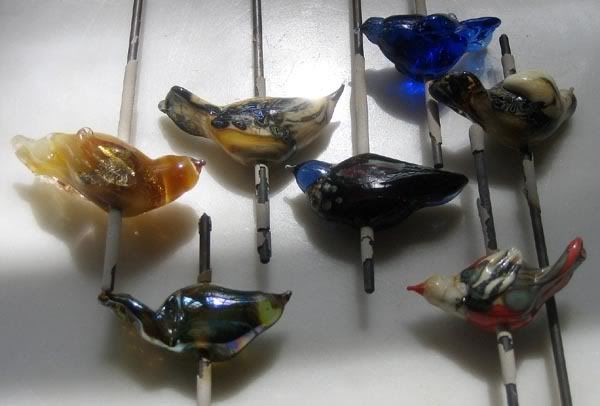 My glassy flock from Tuesday evening's session with the torch.
They're all about 1 3/4" from beak to tail feathers.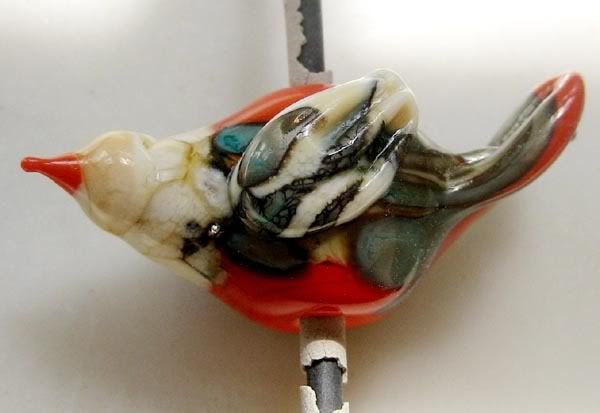 I made them all with 'shorts' from my leftover bucket. Shorts are the ends of glass rods.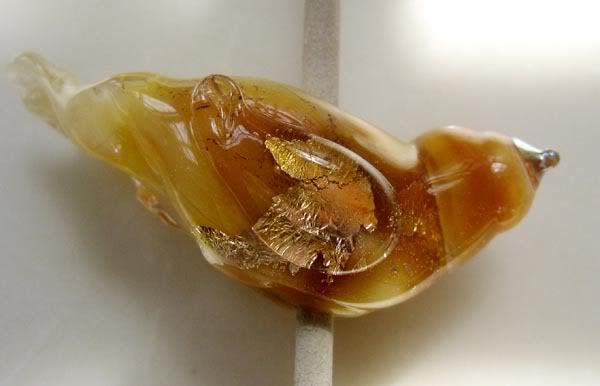 Two inches of this rod and an inch of that - it's fun to make things from your scraps.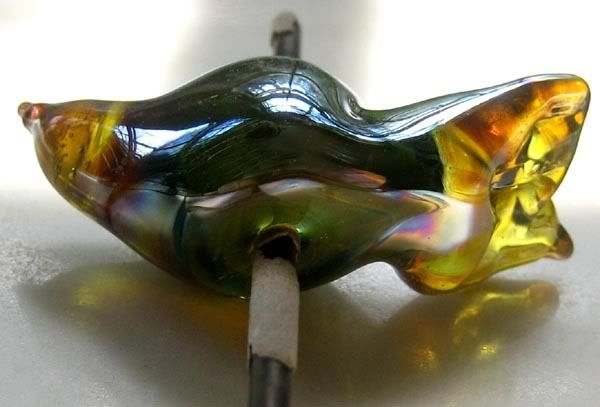 And of course, some Double Helix and bits of embedded fine silver foil to lux them up a bit.
They're way too big for earrings,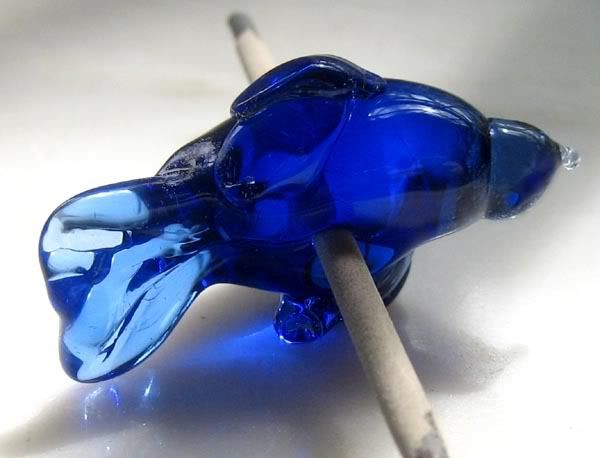 so I think I will wire them into pendants.