Here's an update on the set of glass 'pollen' beads I started just about a month ago.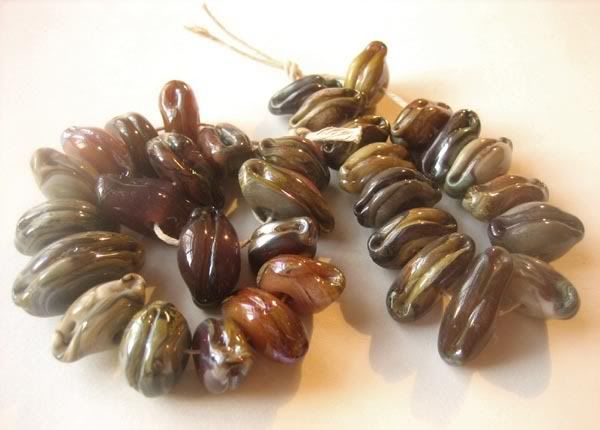 I am almost there - every time I torch I make a few more. Thirty-three and counting.
You can see their original post
here
.
How to form a pollen bead.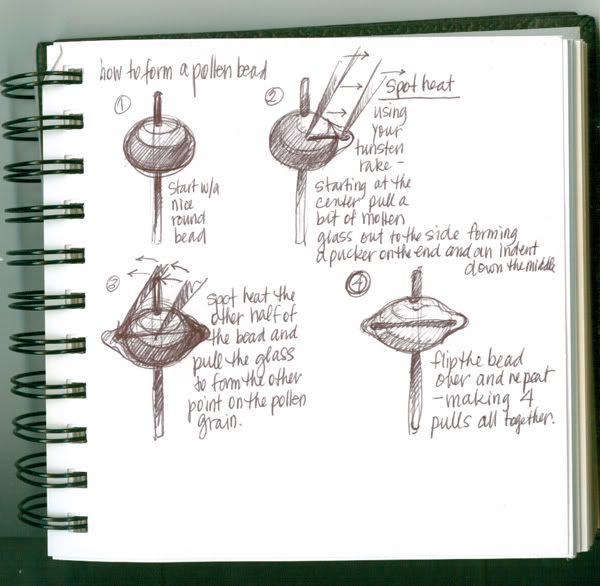 If you want to play with this shape it should help you get started. Any questions? Just ask.
Lately I have been trying to figure out new ways to shape my beads. This old bat is newly in love with her tungsten poker. It's not an expensive toy. If you don't have one by all means add one to your flameworking tool kit.
The plan is to string these with some small tiny, crusty opals as spacers when there are finally enough beads for the necklace.