I have so many new beads to share but first they have to be photographed. Some of them are really interesting with some unexpected color reactions. I hope to have them up later today.
In the meantime have some fluff -
Milkweed pods.
And take a look at this - It's a lithography stone that's ready to be printed.
Mr. Bluebird On My Shoulder - by my daughter Margaret.
She's a printmaking and photography student at Alfred University.
I love this image and am begging for one of the prints - I hope as mother of the artist, and payer of the tuition, I can claim one.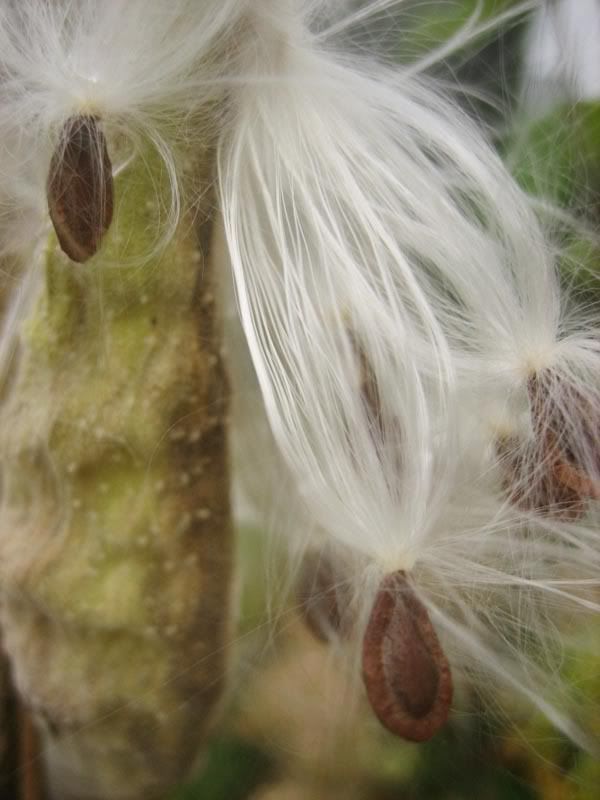 More fluff.