It has been a long time since I made a big winged heart -
and this one is huge - just over 2" long.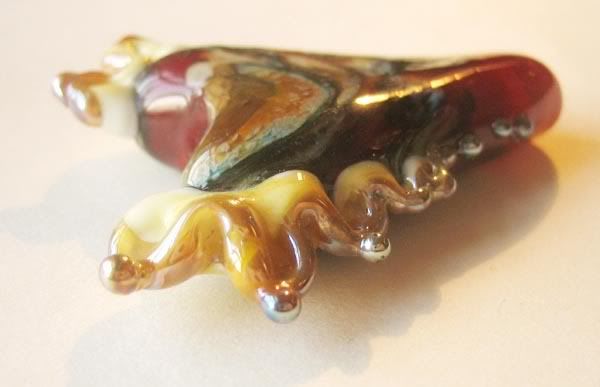 The base glass is Cim's Sangre with bits of 'end of the day' glass mashed in all over it. The wings are light ivory tipped with golden dabs of Double Helix Aurae.