Pooped.
I delivered 40 pairs of earrings, 6 bracelets, 6 necklaces, countless buttons, a big box of loose beads and a pile of heart pendants to More Fire Glass today. All of it fresh off my work table and lovingly tagged. It takes a stupidly long time to tag all those suckers.
I cannot believe how much jewelry I have made in the past week and a half.
Oh, and the hats - I also will be having a pile of my handknit hat in the sale.
The sale is this Friday and Saturday and then next Saturday and Sunday. There will be glass blowing demos in the hot shop and flameworking in the bead room. It's always a great party - way more fun than getting trampled in the mall on black Friday.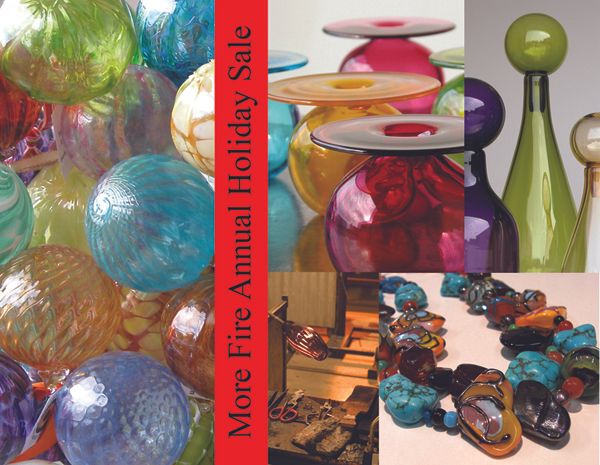 Holiday Sale
Friday, November 27th & Saturday, November 28th
10 am - 4 pm
Saturday, December 5th & Sunday, December 6yh
10 am – 4 pm