I wish I could say that I was doing something wonderful and exotic while I wasn't blogging - but I was readying my beads and jewelry for the upcoming onslaught of holiday sales.
Give me a day or two more and I will be back with loads of pictures - especially new earring designs.
Over the weekend I took a class with
Sally Prasch
.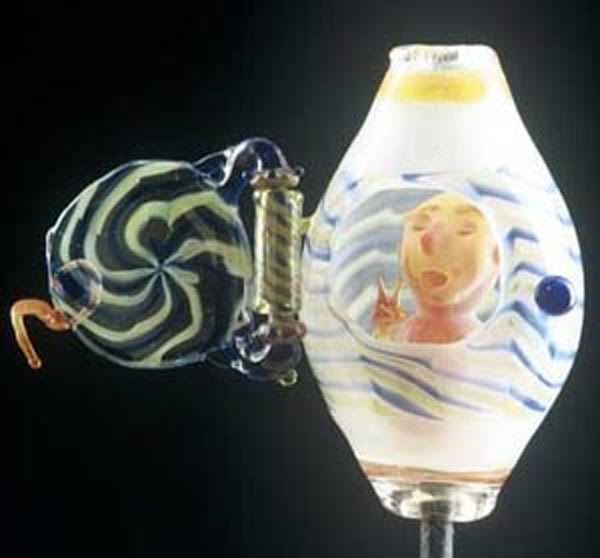 This is one of her borosilicate glass beads. You unlatch the clasp and open the little glass door and hinge on the side of the bead to reveal the baby peacenik inside. Mind boggling.
It was an excellent, excellent class.