It's full on knitting season and my little fingers have been busy.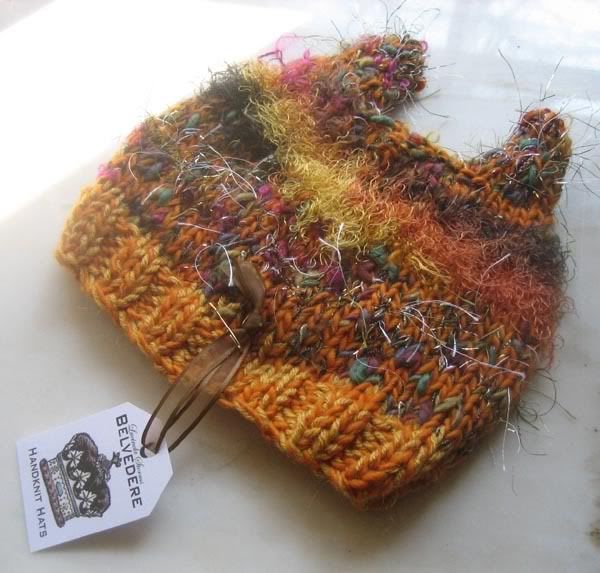 I knit while hostessing open torch on Tuesday afternoons.
I knit in the truck while waiting for estate sales to open -
and while riding shotgun to innumerable garage sales.
I knit while guiltily watching NCIS on Fancast.
I knit when I ought to be painting.
Some are kid sized and some are adult sized - all are wool mixed with bits of mohair, cotton and novelty yarns - all these, and many more, will be for sale at the More Fire Glass Holiday Sale this weekend.