50's Italian Luxe.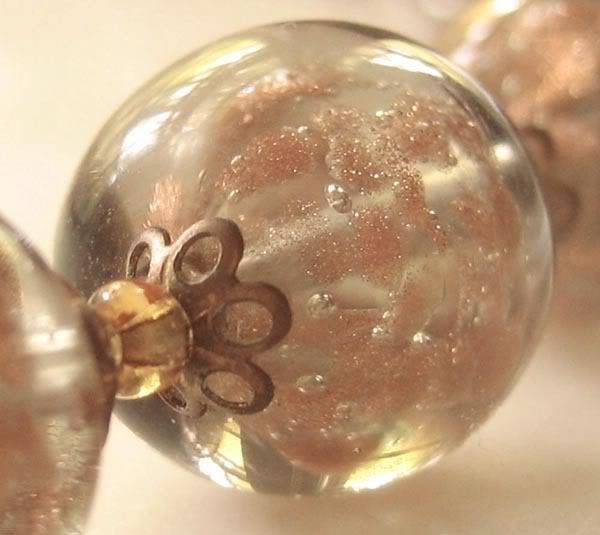 A lovely old Murano glass necklace from a household sale last week.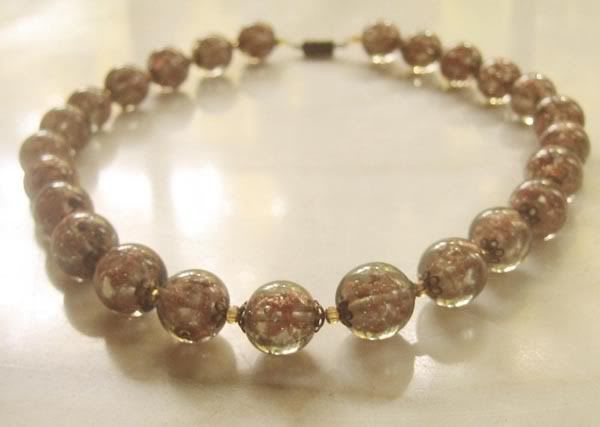 So simple and perfect - a strand of half inch round beads.
The beads are clear glass encasing coppery flecks of Aventurine frit.
They're sitting in my
Curious Old Things
etsy shop right now.
SOLD
You could wear it and be very glamorous or take it apart and use the 25 beads in your own jewelry.