I make lots and lots of big glass buttons.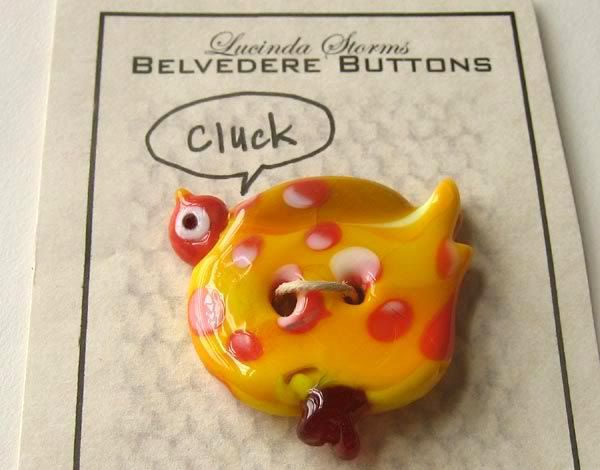 They're are so fun I get carried away making them.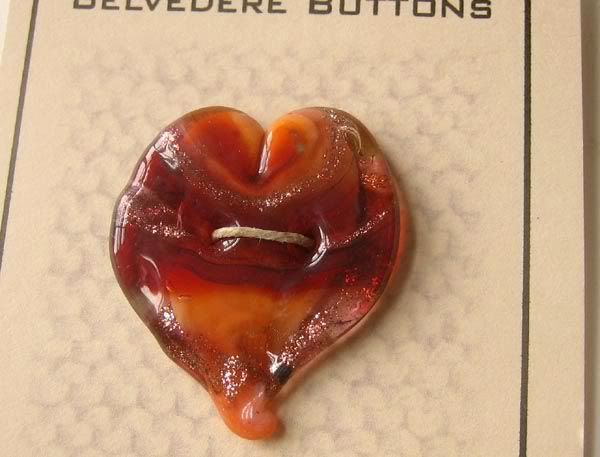 Lately, I love doing off mandrel work - like marbles and buttons.
The button holes are made with a nifty tool that a friend brought me back from the Tuscon bead show made by
Andy Ray
called "handy andy tungsten tweezers."
This landscape button and the others were just delivered to the Memorial Art Gallery museum gift shop, and I have a big box that I am taking to the knitting guild holiday sale. I haven't put any in my etsy shop lately, but if you want one let me know and I will pop some in there for you.