I made this necklace in anticipation of the fall foliage. It can be so beautiful here when the leaves turn. Alas, we seem to have missed fall this year and have gone directly from "back to school" September to windy and gray early December style weather. Brrrrrr.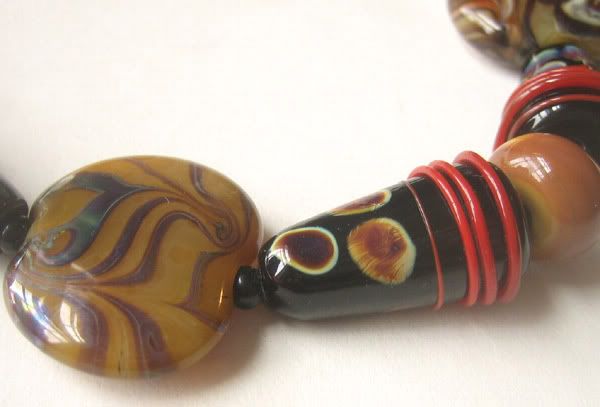 The raked and pressed lentil bead on the right is Cim's Ghee and Double Helix Psyche.
The cone on the right is black with raku spots and medium Effetre spiral threads.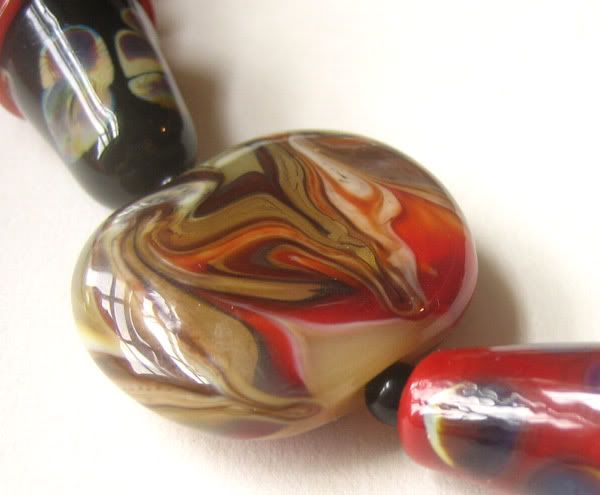 This raked and pressed lentil is, again, Cim's Ghee this time with swirls of Effetre medium red, dark ivory and brown.
There are some spacers on this bead that are made from Arrow Springs Caramel Apple - a discontinued color that I miss dearly. Cim's if you are listening - could you, would you, make some of this toasty, color shifting color?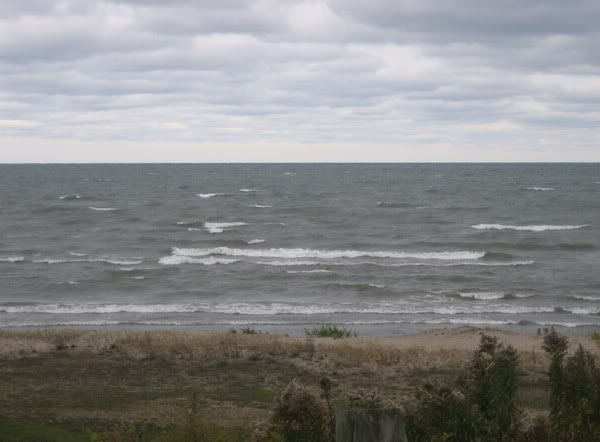 The lake was angry and bitter today. Here on the north shore of America we can get some fearsome weather off our inland seas. In this case - Lake Ontario. Way on the other side of the lake, far over the horizon, is Toronto.