In the music business the day a record is available for sale is the day it "drops."
I have dropped a bunch of my bird paintings into my
Belvedere
Etsy shop, including this small one.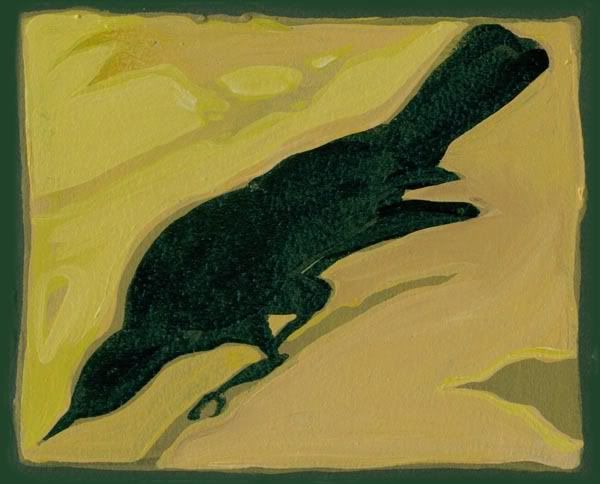 "Audubon Series #256 - Western Icterids"
acrylic paint on archival black paper - 4 1/2" x 5 1/2"