Everywhere you go -
there it is -
the color combo of turquoise and brown.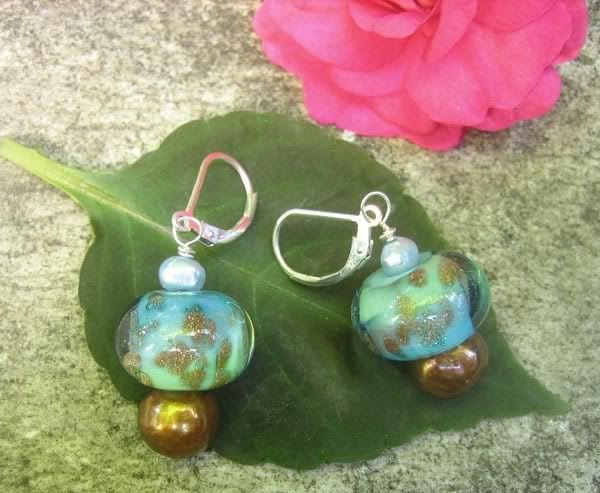 New earrings - chocolate freshwater pearls, blue freshwater pearls and lampwork glass beads. The beads have a core of turquoise blue that was rolled in aventurine frit and then carefully encased with pale transparent blue and aqua.
The trick when encasing aventurine is to never let the flame touch it or else it will its sparkle.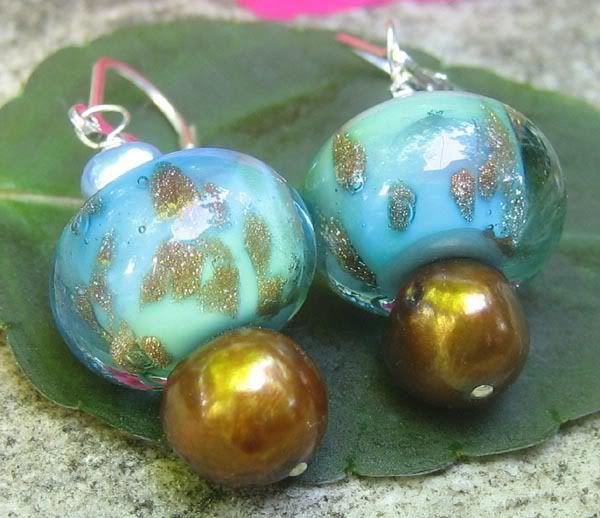 All the wire work and findings are sterling silver.