I looked over at the passenger seat of my car and saw -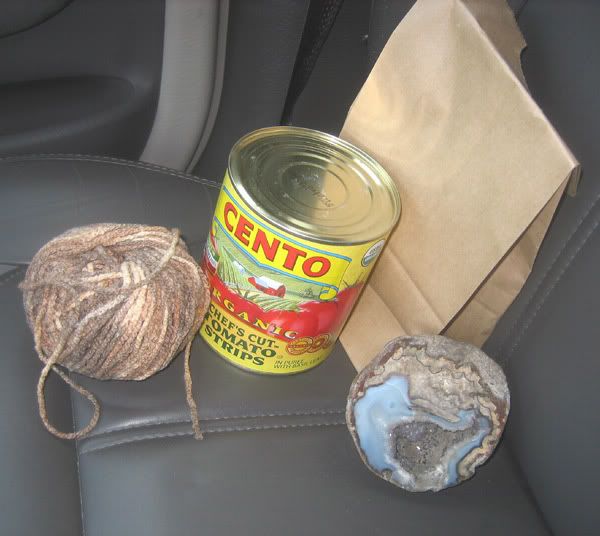 A ball of variegated chenille yarn, a big tin of tomatoes, a brown bag of stuff from the hardware store and a geode. My life seems to be a bit random at the moment. I smiled, and wondered what conclusions someone would draw if they stopped to snoop through my car's window.
The geode was for bead making.
I wanted to mimic its combination of soft grays and watery pale opal blue.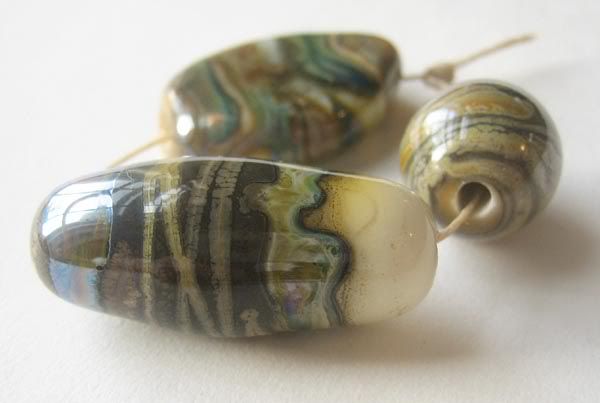 I used a base of dark and light Ivory glass and added bands of Double Helix Triton and Aurae. Believe it, or not, there was a wide band of transparent light blue around the middle of the beads. For some reason the blue glass just seems to have vanished.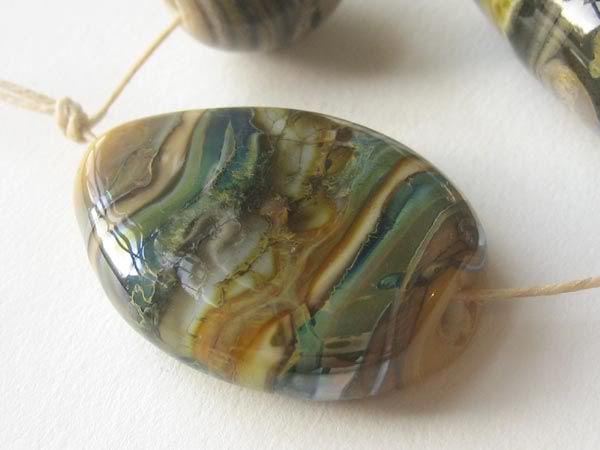 Next time, a lot more blue glass and maybe some Fossil.
This last bead is the weirdest of all - it's just a light webbing of Aurae over Dark Ivory.
Oh, to get right back at the torch and have another try at it.
Lately, more than ever, I wish I had a home studio for glass. I would love to have more than one day a week to torch, sigh.