Clear, bluer than blue skies.
It's chilly out but the sun is shining and I feel well enough to go outside.
Poodles come here - I think a leisurely dog walk is in order.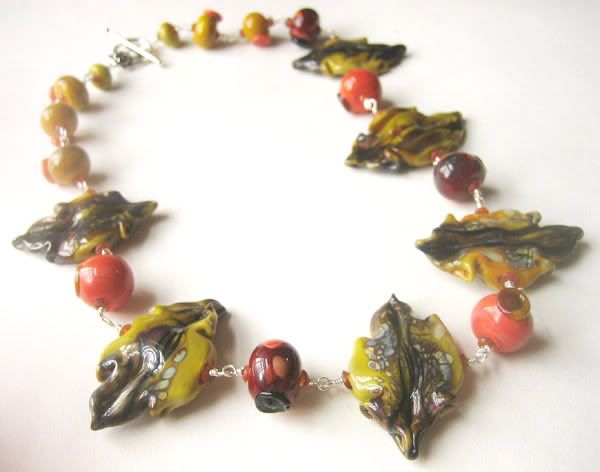 Yet another new necklace.
This one imitates fall leaves and berries.
The base glass for the leaves is Cim's Commando - which I have used up and need to reorder.
They were decorated with stripes of an Effetre cool color called Relish, some bands of Ocher, big and chunky raku and avocado frits and a bit of black around their middles.
The berries are made mostly with 'peachy persimmon' coral glass.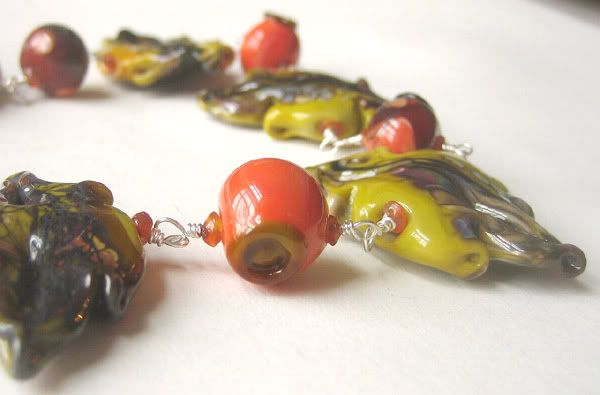 All the wire work is sterling silver, and the small stone beads anchoring my glass beads are carnelian.