I recently discovered that my earrings sell better if they're on cards.
Has anyone else found this to be true?
Here's Rochester's homegirl Susan B. Anthony sporting a pair of my meteorites.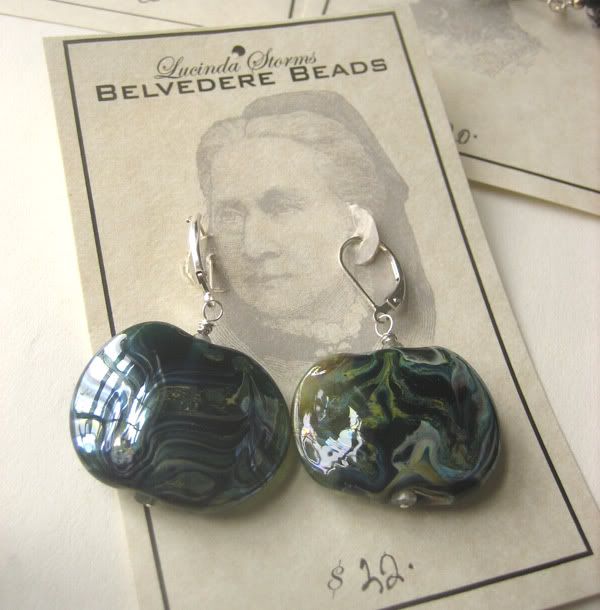 Same goes for Elizabeth Cady Stanton, she likes the pressed peacock feather look lentils.
A posh pasha with little glass beans and and ginger colored stick pearls.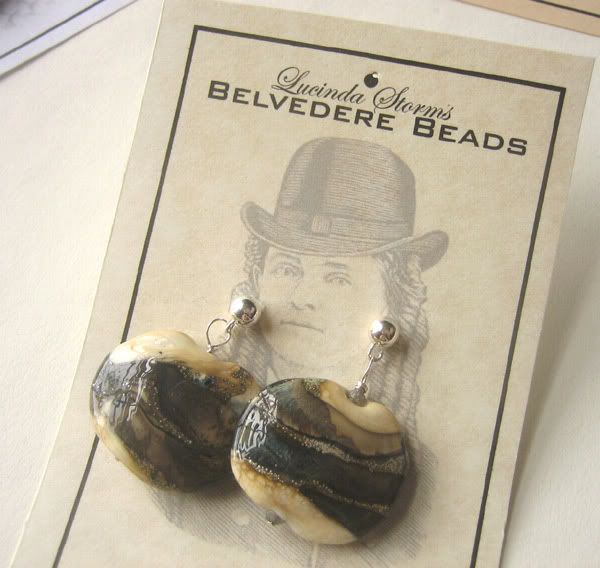 I don't know who this is... do you? She's wearing a pair of dirty snow lentils.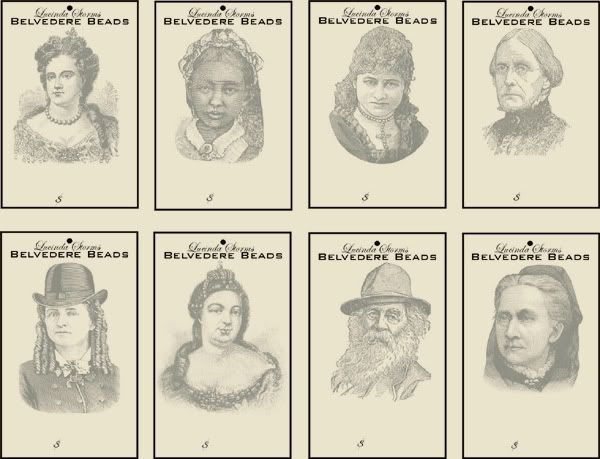 They weren't hard to make, I designed them in Corel Draw with some free online clip-art that was easily downloaded. Cutting them and piercing their ears was a bit time consuming but shoppers seem to really like the presentation. Yes, that's Walt Whitman - second row, second from the right.