a new bracelet.
dark silver plum beads, that look like bits of road tar, mixed with fresh water pearls.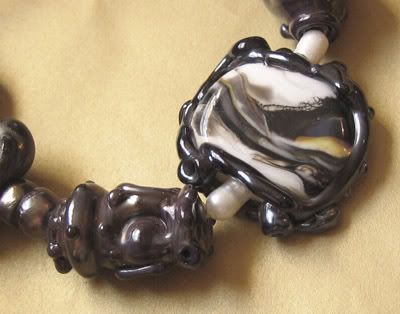 the focal bead is dark ivory tab swirled with raku and then framed with 'twigs' of dark silver plum glass. it reminds me of white birch bark.
it's miserably wet and cold here. a dank, chilling fog hung in the air all day.
sparkling wet fallen leaves in the driveway.