new hearts -
each one is an off mandrel pendant with a pierced hole.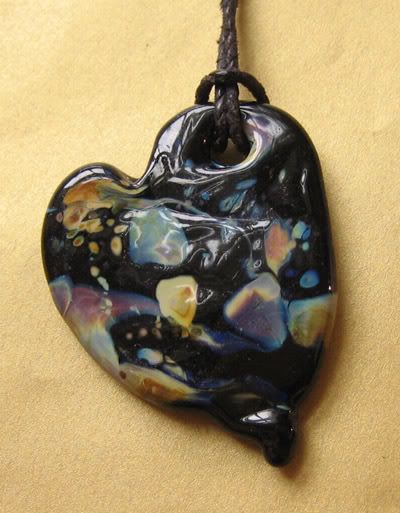 i have been wearing this one non-stop since it came out of the kiln last friday. it's just raku frit on plain moretti black glass.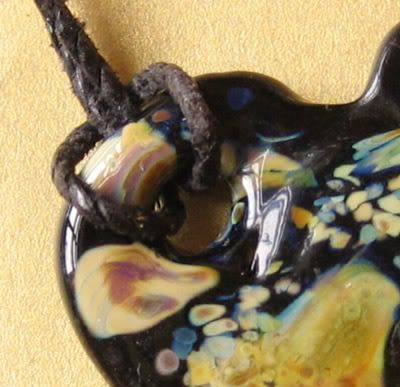 the hole.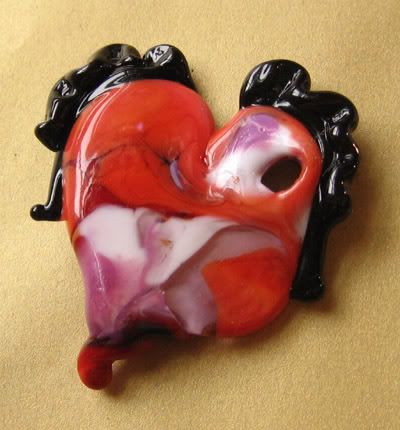 two more - for the bead bazaar this friday at more fire glass.