a new charm bracelet.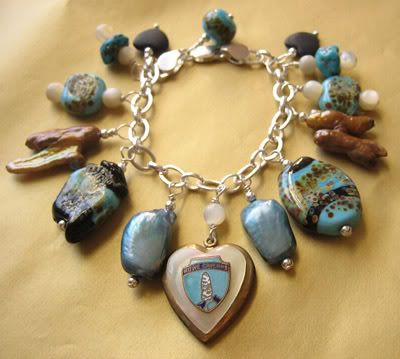 i started with a nice, heavy sterling silver bracelet and added my own charms.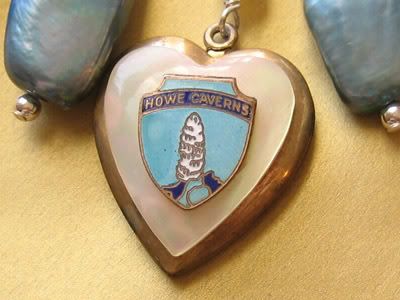 the centerpiece charm is a lovely brass, enamel and mother or pearl vintage
howe caverns
locket. it works perfectly and is ready for someone to hide their secret love photos inside.
the other charms are my flameworked glass beads, freshwater pearls, mexican turquoise, mother of pearl beads, and tumbled onyx hearts. all the findings are sterling silver.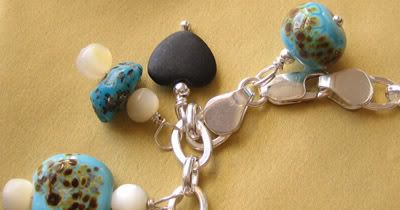 yes, it will be for sale on sunday at artist's row.
my space is in shed a, booth 8.