when you're on a jag about something there comes that moment when you start to wonder... have i come to the end of this obsession? have i made enough bird images? enough bird beads?
i think not.
look who perched on my bedroom window sill - and began to sing his little heart out.
early september is glorious in upstate new york, the weather cools down just a bit and the harvest really gets rolling. right now it is the peak of the season for both peaches and tomatoes. i have big bowls of them on my counter and despite having cooked loads of tomato and peach dishes in the last few days it still looks like i have more than i can possibly use. last night i baked a gratin of summer squash and tomatoes and for dessert a small peach
clafouti
.
and today - another much larger peach clafouti because my husband had a clafouti freakout...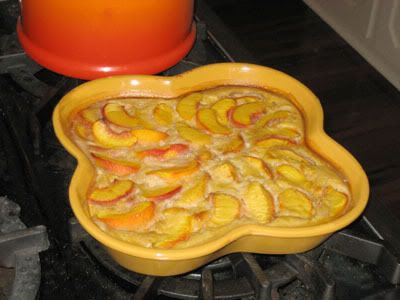 now, what to do with all those red peppers?