i have been scavenging bits of antique jewelry at garage sales, estate sales and flea markets all summer.
in some cases i took the original brooch apart, others were already missing parts.
i altered them by adding my glass beads, freshwater pearls and gems.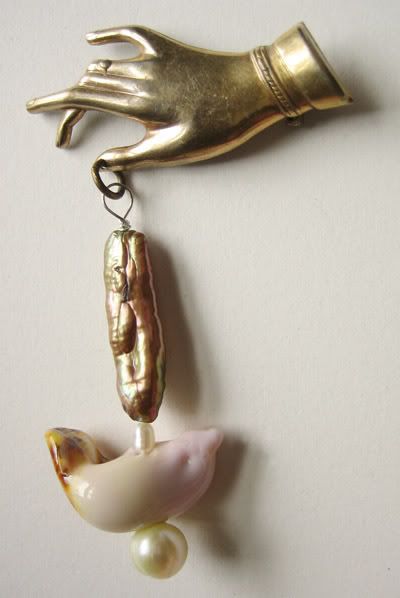 these are all headed to
'artist's row'
at the public market next sunday (september 21st).
alas, i am not really ready to sell them, they are so newly made that we are still on our honeymoon.