i made a pile of tiny bird beads last thursday night at more fire glass.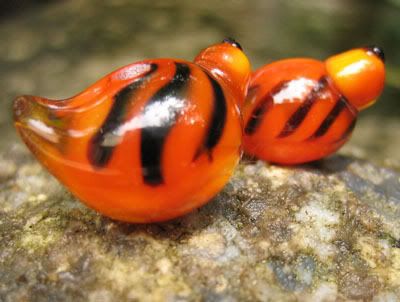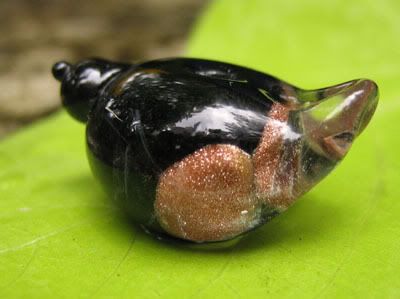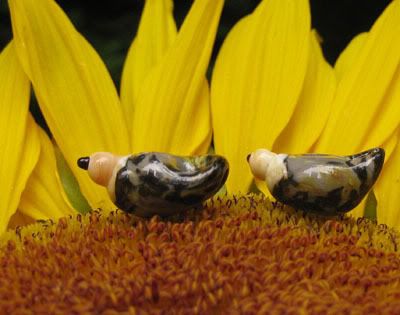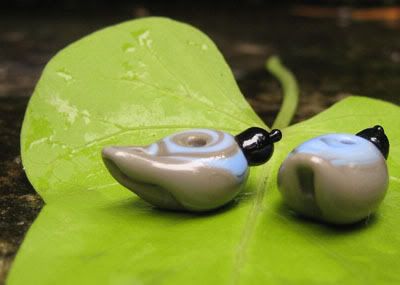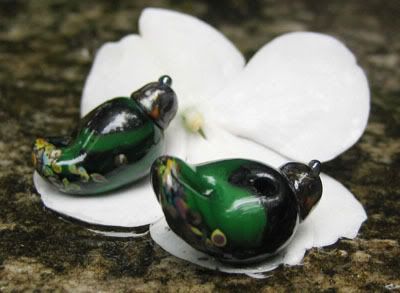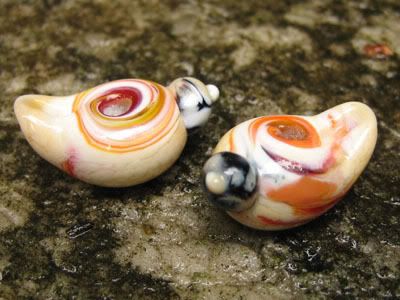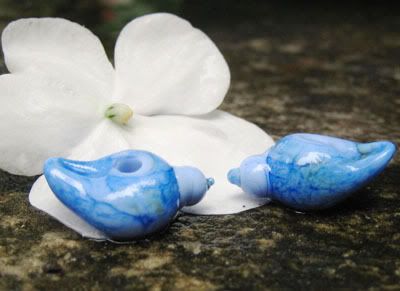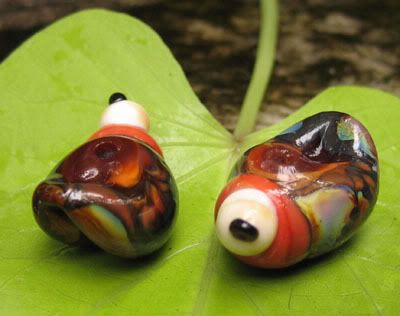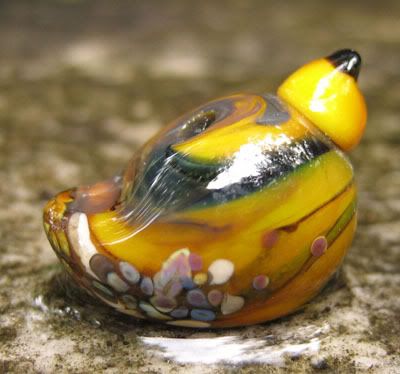 all are matching pairs, made two at a time on a single mandrel.
(even if the photo only shows one lone bird - it happily has a mate)
each birdie is about the same size - perfect for perching on the tip of your finger.
i am planning on turning them all into earrings and listing them on etsy - if you would like a particular pair as loose beads please email me and i will put them up just for you.