a whole new batch/flock of small audubon paintings.
each one is acrylics on arches paper.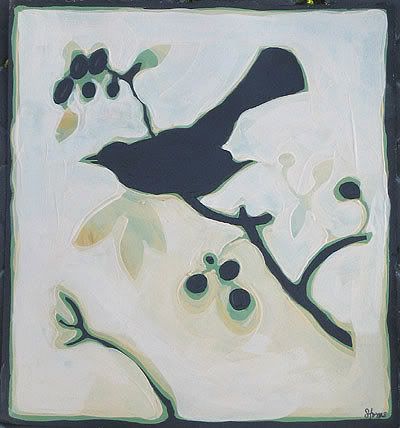 catbird
bohemian waxwing
brown capped chickadee
boat tailed grackle
american dipper (1)
american dipper (2)
worm-eating warbler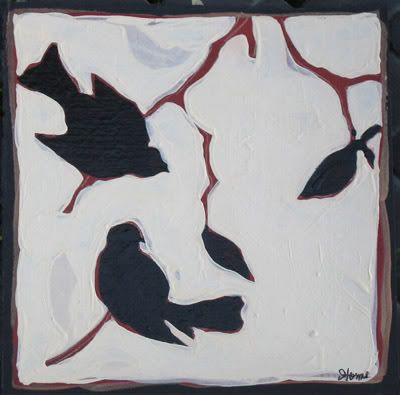 other chickadees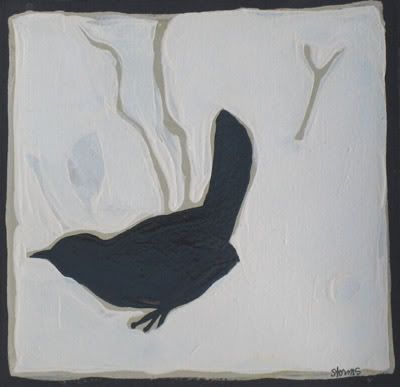 house wren
i actually painted these at my kitchen table, something new for me. i think i had a better studio set up when i was a toddler than i do these days. i cannot ever remember having absolutely no space of my own to paint in.
one day, i suppose, i will have a studio again. but not today.