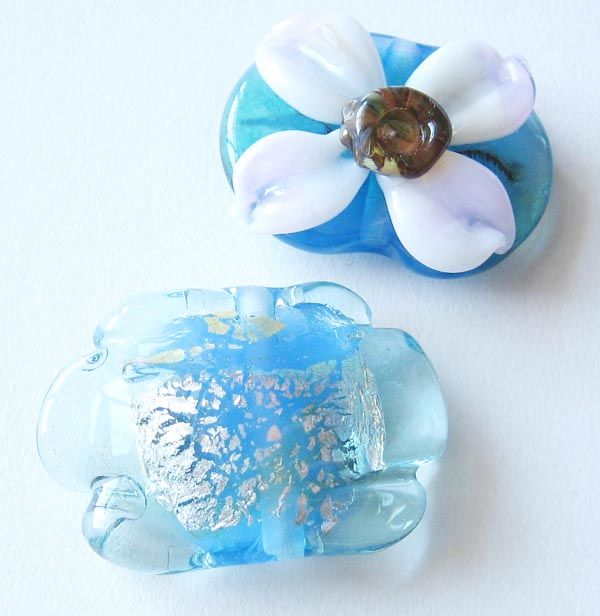 a large lentil bead decorated with applied petals to look like a dogwood blossom and a cloud shaped bead with an encased silver foil center.
here's the sketchbook page for the floral lentil.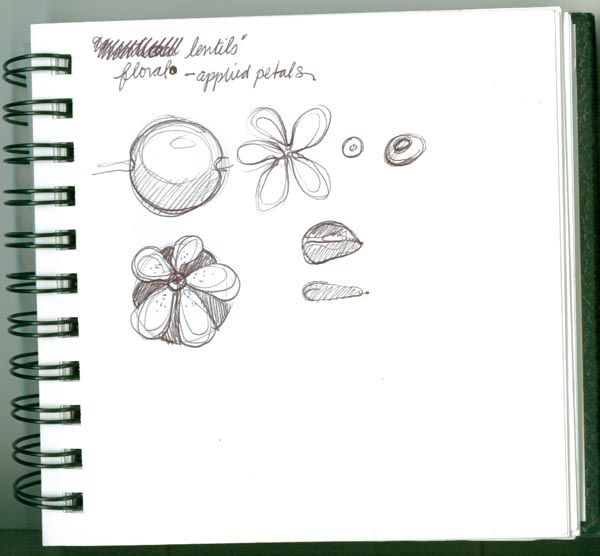 the first thing you do to make this bead is form the petals and set them aside on your graphite marver - be sure to make several extra petals. next you make the lentil base bead. once you have your base bead start to carefully reheat a petal and then apply it to the still hot base bead - this is why you need extras, because they will sometimes explode no matter how slowly you attempt to reheat them. finally, once all the petals have been placed on the lentil add a blop of glass for the center of your flower.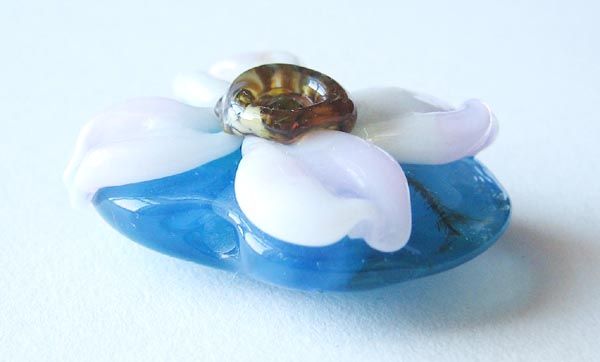 the dogwood petals are white with a bit of cim's pink champagne on the tips and the lentil is cim's french blue, cim's krytonite and transparent pale aqua. the flower's center is pale topaz dipped in a bit of raku frit.