when we were cleaning out her closet we came across miss mango's "bag collection."
i witheringly said "you can't collect plastic bags."
but she patiently explained each one had a story, this one was from fireworks, this one from paris, this one from rome, etc... so, with her permission, i scissored them up into long ribbons and knit them into a tote bag for her.
the little fluttery bits are the trimmed ends of the square knots where i tied the strips together. i think i knit it on size 11's with about 1" wide strips of sacred plastic bags. the whole thing is lined, with lots of pockets, in space monkey cloth.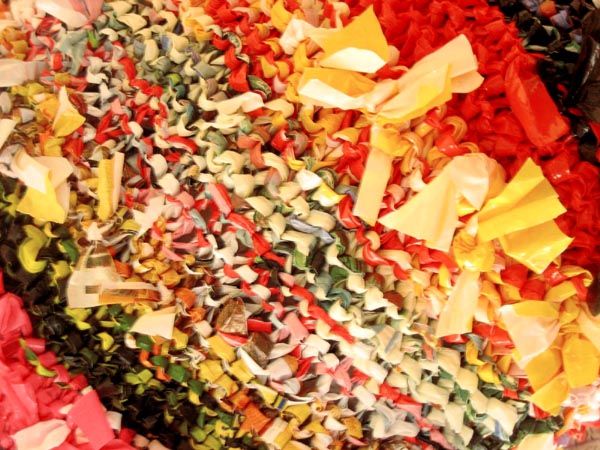 it was so much fun to make that i may make myself an up-cycled market sack out of old grocery store bags.