new spring-y beads for a bracelet.
they make me think of gummi candies.
my original inspiration was daffodils. the kind with yellow petals and ruffled orange centers - but the colors are off and the frit didn't act as expected and the transparent orange is too red. so i have to try again for the daffodil thing.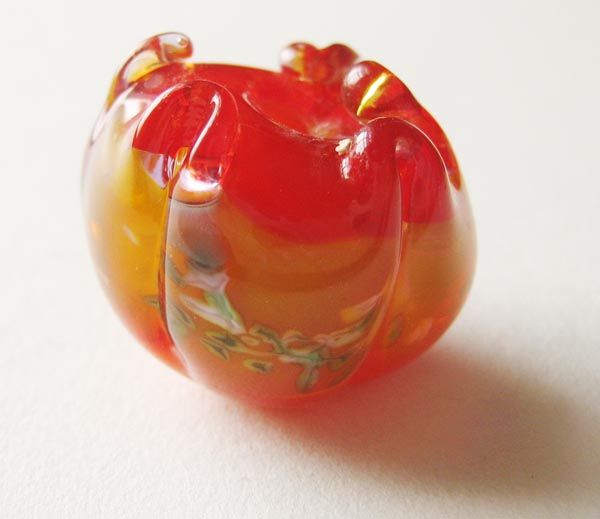 the blossom focal bead was shaped by dragging the molten glass upward with my tungsten pick.
to do this get a bead nice and plumply round and let it cool down and stiffen up a bit, then spot heat one section of the bead and slide the tip of the pick from the bottom to the top leaving a little petal like lump of glass at the top. heat the next section and drag up, continue around the bead until you have a little pod like flower form. it won't take long before you get the feel of how hot the glass needs to be and how hard to push the pick.
i torched, and torched last night and made some really interesting stuff that is soaking right now. with luck, tomorrow i will show you the dogwood bead.