trust me, i am no quilter - but when my friend
margaret
(the quilt professional) suggested i come on her quilting retreat i figured i could give it a go. especially since the get-a-way was at the beautiful
bristol harbor resort
in canadaigua, new york.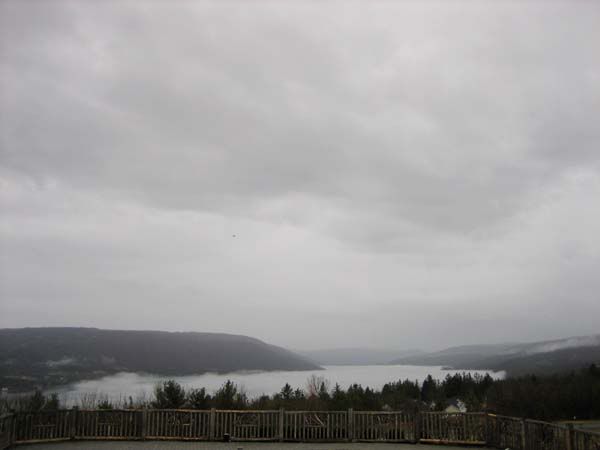 this is the view from the ballroom where 16 women had their sewing machines set up all weekend. no really, when i looked up from my machine this was my view. it was a typically gray and grim april weekend in upstate new york complete with snow flurries and wicked winds. which in a way was perfect because our hotel rooms were very warm and snug. the bristol harbor inn is decorated in a goofy sort of antlers and adirondack style - with lots of bears, from a stuffed one in the lobby to a wrought iron bear toilet paper dispenser in our bath. every guest room has a gas fireplace that with a flick of a switch made the early spring nights very nice and toasty.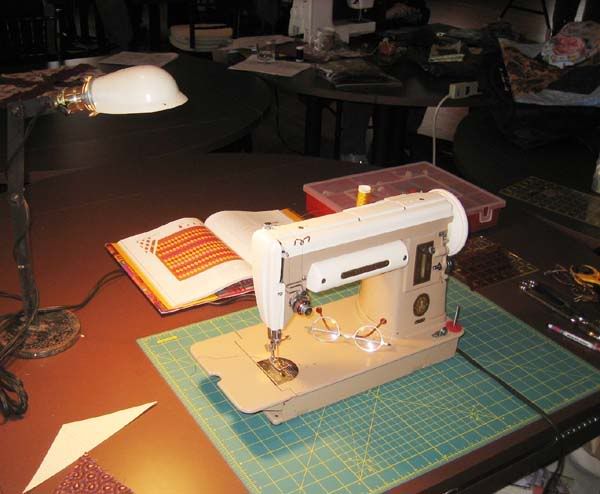 this is my sewing machine, compared to the others it was quite the old lady. most of these women are very serious about their quilting and have brand new, whizbang, computerized with tv screens built in, high end quilting and embroidery machines. my singer was my mother's in high school and it can certainly still do the job even though it is over 60 years old.
here's my quilt all laid out in pieces. it's a
kaffe fassett
design called red diamonds from his book glorious patchwork. i did it get it pretty much sewn together. i could not believe how long it took to cut up and arrange. this quilting is pleasantly tedious stuff especially with all the wine drinking involved.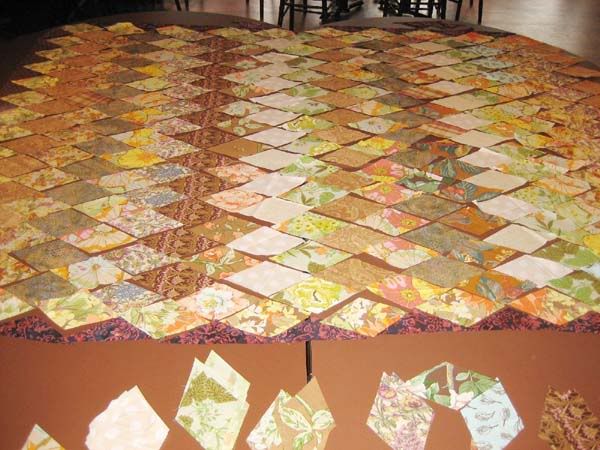 it was a lovely weekend and i feel rather renewed.