soon the lilacs will be here.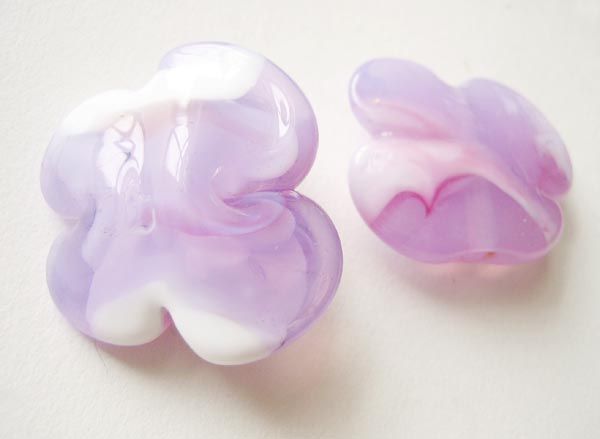 in anticipation i have begun working on a set of lilac beads.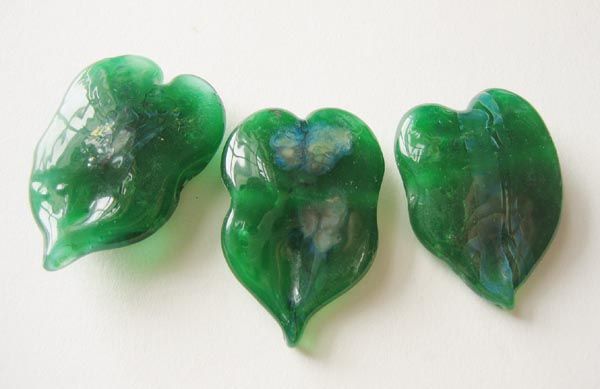 here in rochester, new york, lilacs are a big deal.
our city hosts a yearly festival in highland park. hundreds of lilac bushes bloom there hearts out and guests come from all over the world to see, and smell, them.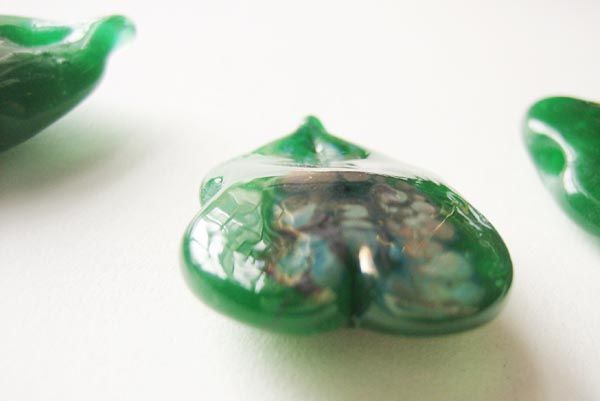 the glass flowers are a mix of cim's crocus, transparent pale pink and white.
the leaves are opalino green, kryptonite and some sort of green reduction frit.
(i hope i can remember when i look at my frit envelopes which one i used)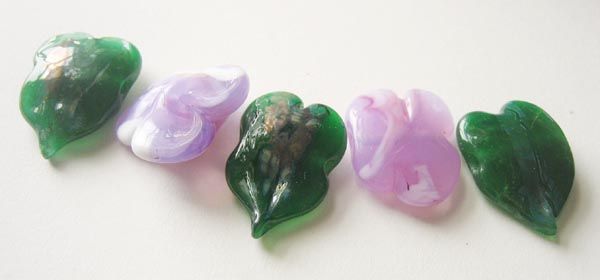 i think it's going to be a particularly lovely necklace.
i am preparing for a one-woman trunk show at the museum and i am starting to get a little wiggy about the amount of jewelery i need to make in the next few weeks. by the time the lilacs actually bloom i should be in full freak-out.