as i wrote in the last post, the plan was to make a set of monochromatic beads with organic shapes.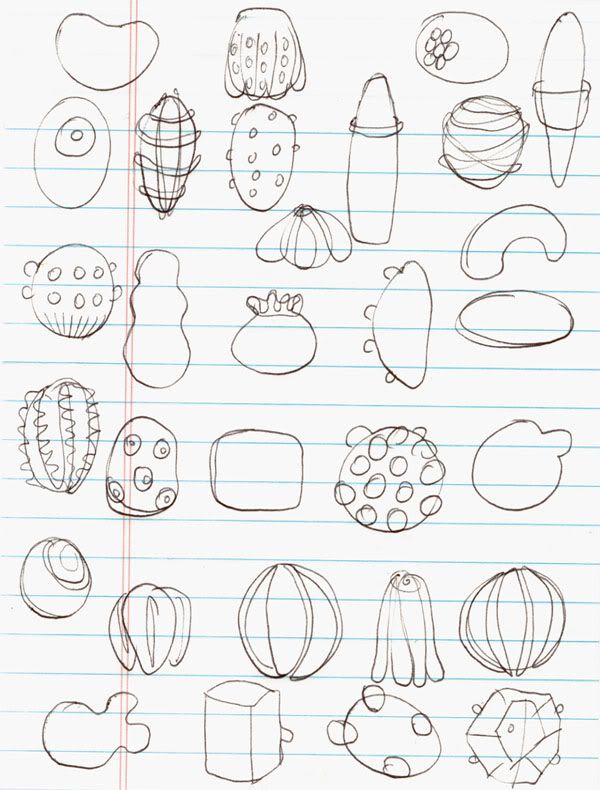 before setting out for
more fire glass studio
i doodled up a page of possible forms - a sort of cheat sheet to work from as i torched.
happy with my quick sketch i set about choosing a color. standing in front of my glass stash it took about a minute to decide - intense transparent blue. a color i completely neglect. it is a vivid blue that reminds me of old cobalt blue glass noxema cold cream jars - or evening in paris parfum bottles like my grandmother had oodles of on her dressing table. i used up all that i had on hand - seven rods.
my shapes ended up being a little more decorative and fanciful than the ones in the sketch. most of them are big plump pods with applied leaves, lots of bumps, lobes and ruffles.
and the cherry on the top of tonight's torching sundae? i finished the evening with a really big nasty house fly. i have no idea why i was inspired to make a lampwork fly but it sure was fun.