i dropped some buttons off at the museum shop - but saved a few back for
etsy
.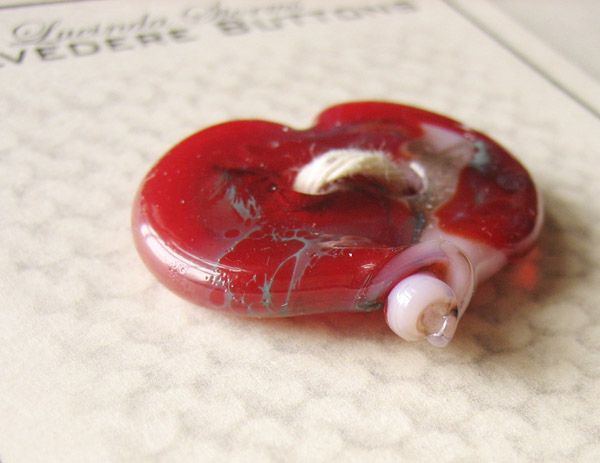 i am itching to torch - and tonight is the night! just a few more hours before i slip up onto a bar stool, flick open that vintage zippo and order up a cocktail of oxygen and propane.
the plan is to make a set of monochomatic beads in as many different organic shapes as i can come up with. i had chosen to work with translucent yellow since it was feeling like spring here. but the snow is back and all over the ground again, thusly i am not feeling all that cheerful and yellow. maybe transparet red? maybe dark ivory? fossil, there's a nice grim muddy, endless winter color, maybe that will be tonight's color?
all my odious projects are done - especially the yearly torture that is fafsa/financial aid/tap/taxes. you don't know what i am griping about? then you don't have a kid at an american university.