i woke up this morning to brilliant spring sunshine coming through the trees and my window to make an ornate organic lacy pattern on the wall.
it's amazing what a little sunshine can do for your morning mood.
i started by getting some festering laundry done (can you tell how much i like doing laundry?)
then i answered my email and while still in my nightclothes i started painting.
alas, everything i own has paint spatters on it - even my nightgowns.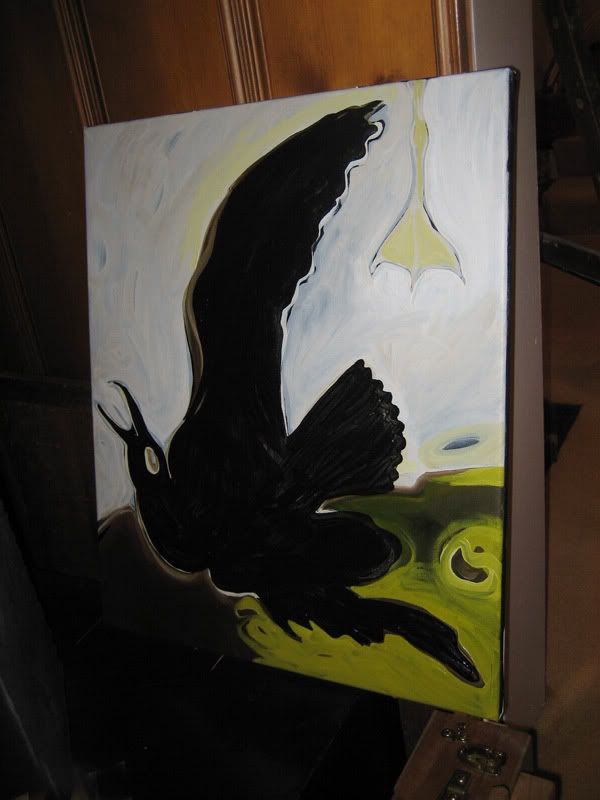 this is a barely started audubon painting that got a jolt of pea green oil paint slathered on the lower left corner before nine o'clock this morning - it never saw it coming.
then i dug out this long unfinished painting of snowdrops and started back in on it. finally i worked on a third canvas of birds and berries before washing up my brushes and getting ready to leave the house.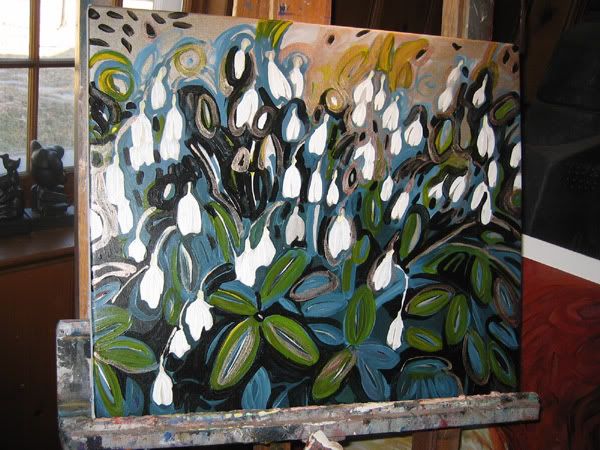 by one o'clock i was at more fire glass studio to hostess an afternoon torch session and at five o'clock it was back home for some dog time, sewing and the presidential news conference. it was a very busy and creative day, if only they could all be this fun and productive.