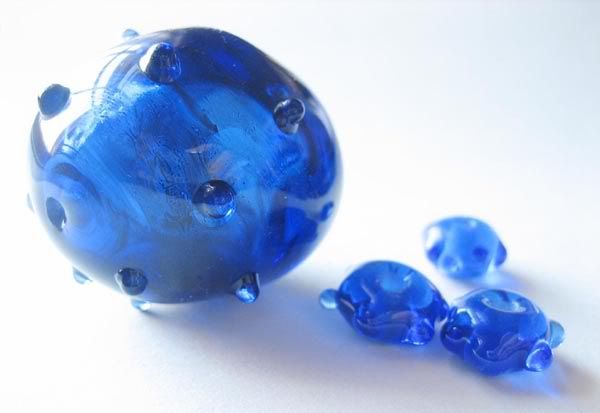 a set made using a color called intense blue transparent.
these two are my favorites, the pod on the right is hollow and about 1 3/4 inches long.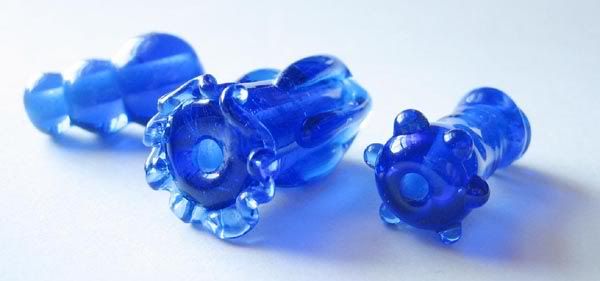 the plan is to string them all into one necklace.
i think i will do this again, but this time with a blend of grass green and amethyst.

i love how they cast luminous blue shadows when the sunlight passes through them.