we drove margaret and a friend back to alfred university yesterday.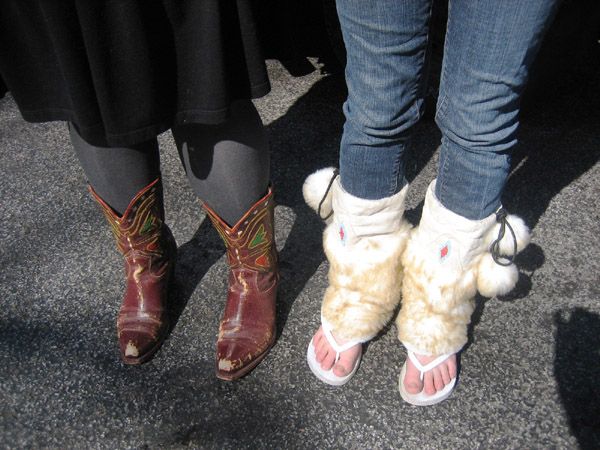 it was the perfect day to end spring break - sunny and 50 degrees.
that's the friend wearing white flip-flops and the fur leg warmers, my child is in the tatty cowgirl boots. yes, they're both art students. where is
'the sartorialist'
when you need him?
i love this highway snapshot taken out the van window at 65mph.
it's all about the white horse head on the right - no explanation, just serendipity.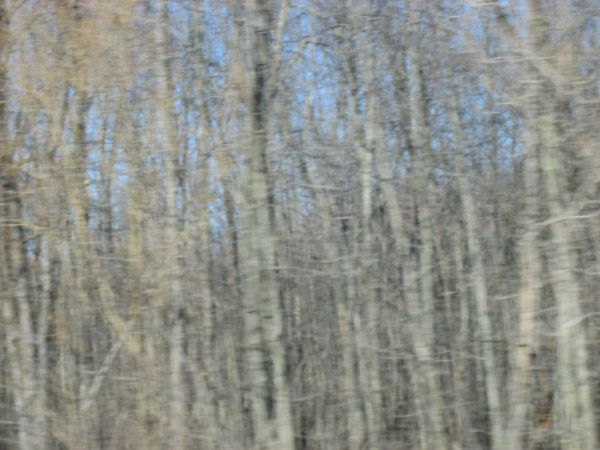 the fast moving trees did have a subtle spring haze to their branches, but it is still pretty grim and dead winter beige here.
sigh, it's so boring here this morning without miss baby - the house is too quiet without her and her friends.