messing around mixing felt beads with glass beads.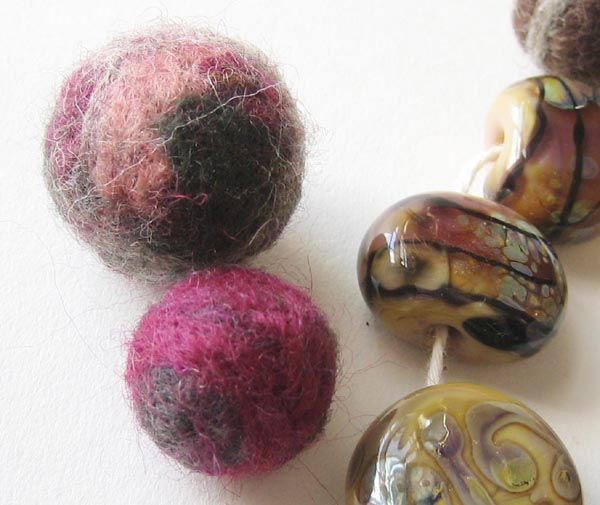 i love the contrasting textures together, all hard and soft, shiny and matte.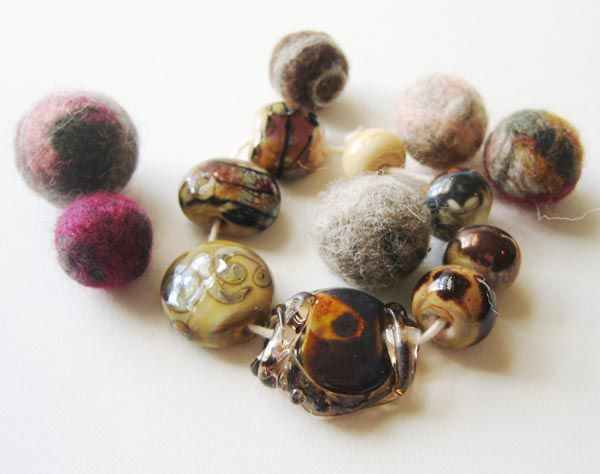 the plan is to make them into charm bracelets.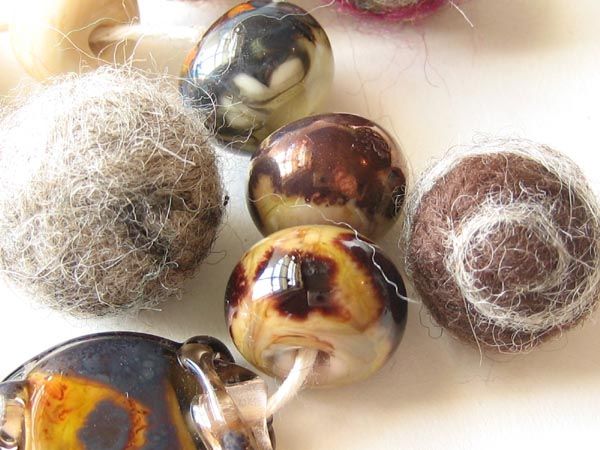 yes, there might be a tiny bit of poodle fluff felted into some of these beads.
there's a lot of new stuff in my other etsy shoppe -
curious old things
.
i found a tin full of old skeleton keys and have them up for sale there. i use the money from this account to buy my lampworking supplies, so get to shopping, 'cause baby needs some more
double helix glass
.