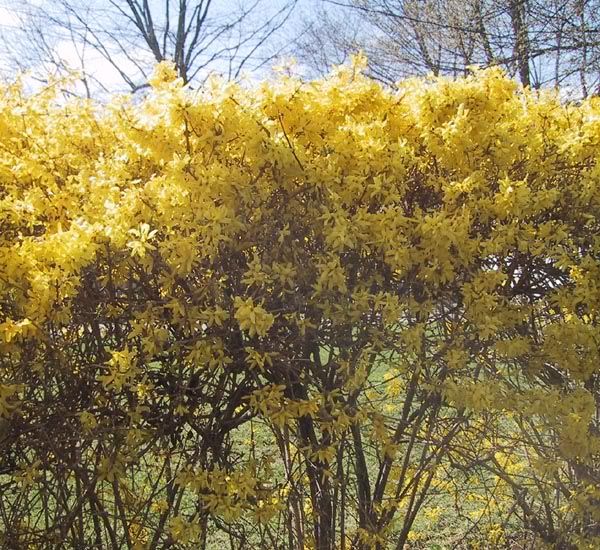 the forsythia are not blooming here yet - this is a photograph i took last year -
but my forsythia necklace is all assembled and ready to deliver.
it's my donation to a charity auction.
the local forsythia should be blooming just about the time the gala event happens.
at least that's the plan - but it's mother nature and we all know how erratic her schedule is.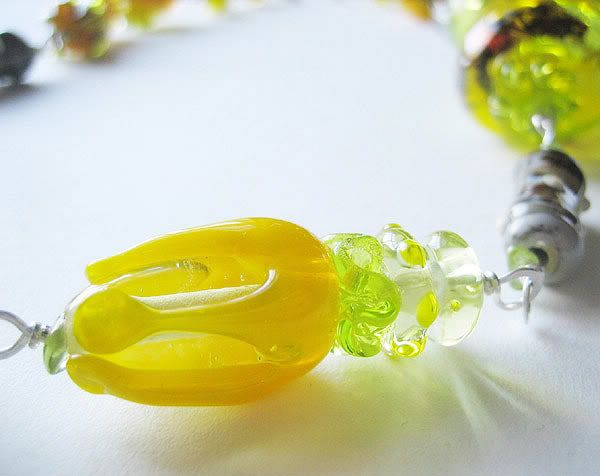 each of my flamework glass beads now has little peridot chip bead nestled at each end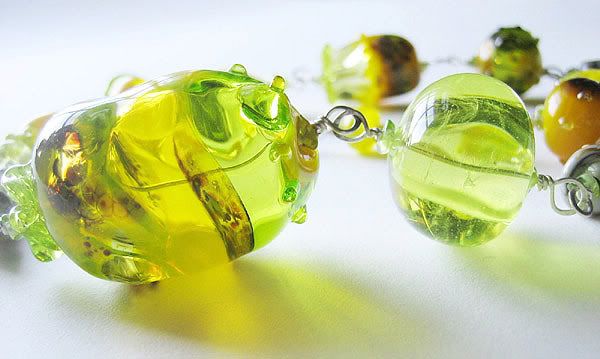 and the links were made with 20g round steling wire that i hammered for a more rustic look.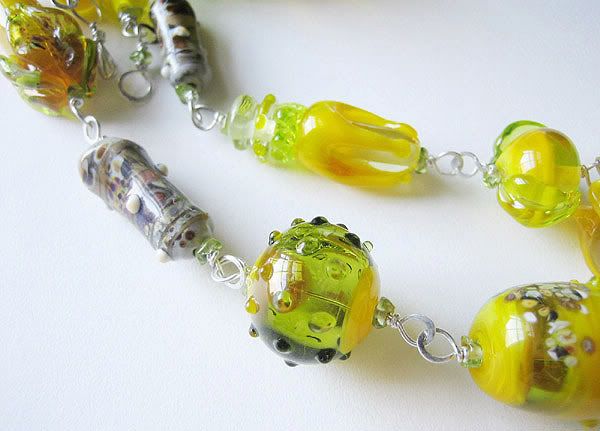 i particularly like the 'branch section' beads.
the whole piece measures about 26 inches in length and the largest hollow focal bead is almost 2 inches long.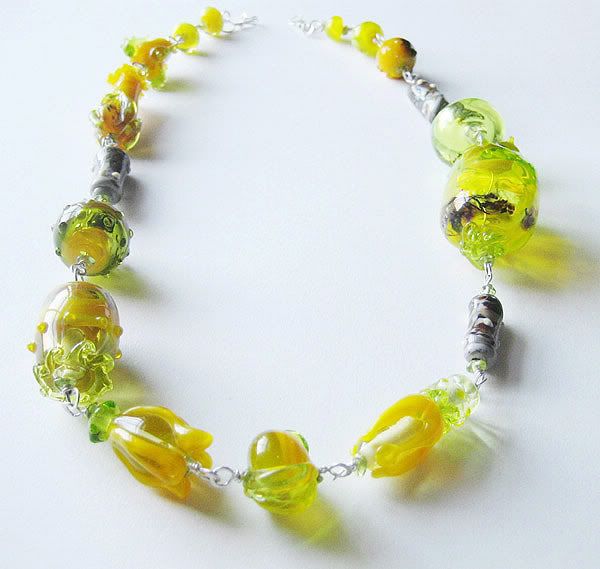 spring is still being a bit coy - it snowed here yesterday.
kind of a bummer.