a new set of beads in anticipation of the forsythia blooming -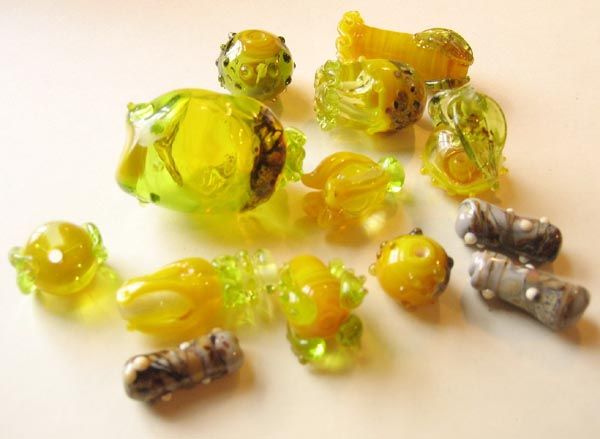 the forsythia are not blooming here yet, but i checked the branches and the buds are starting to swell.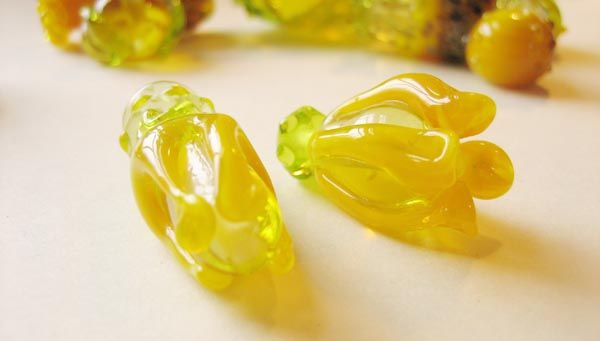 i started with a couple of literal takes on the luminous yellow blossoms -
but then stuff started getting a bit dr. seuss looking.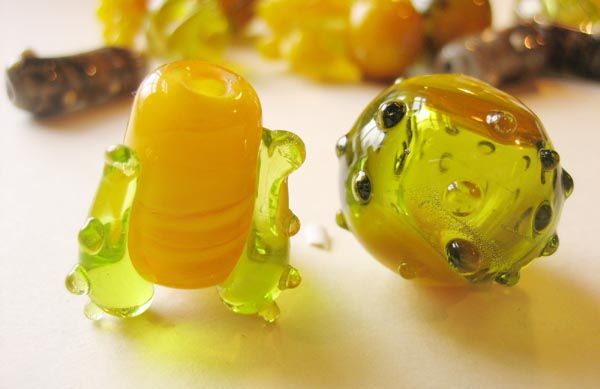 juicy pods and spiky orbs.
even some branch segments.
and finally, for good measure, a couple of big silly hollows with frilly, ruffled ends.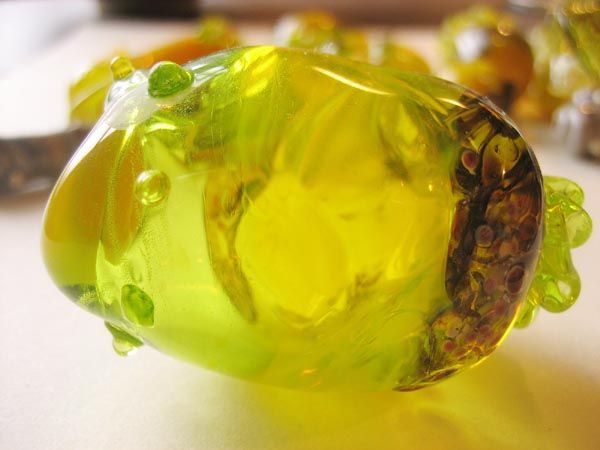 the plan is to string these up with peridot chunks to make a spring necklace.