because i am not busy enough i decided to knit some stocking ornaments to give as gifts...
the first two are ever so tasteful and homespun,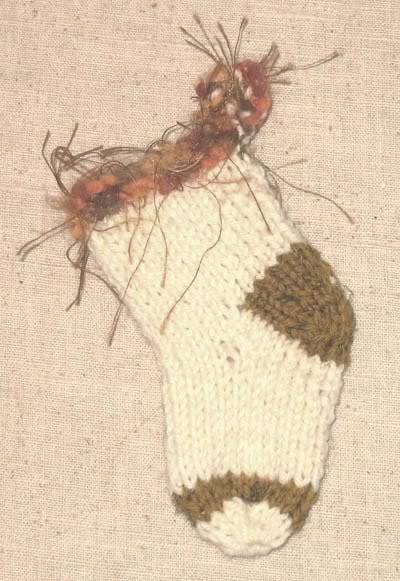 the third is all liberace inspired christmas - my kinda christmas.
a holiday where nothing succeeds like excess.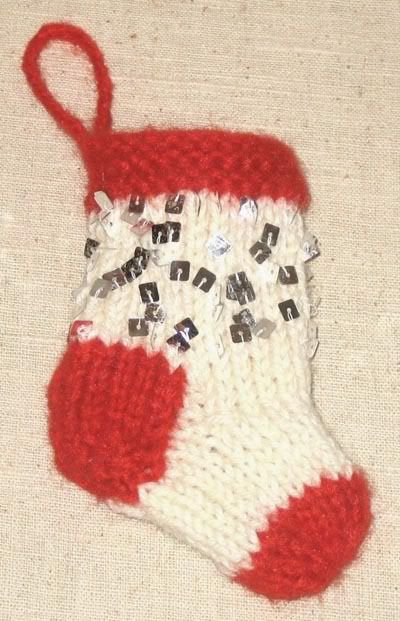 click
here
for the pattern compliments of littlecottonrabbits.
they are too cute, only about 3" long and they take about an hour to knit while watching cheesy christmas movies on nighttime tv.