a new painting.
pinot noir grapes, acrylic on paper 24" x 36"
i thought it might be interesting to show how i work a painting.
so, as i painted on it i took photographs of my progress.
starting below with the original photograph i worked from, which was taken at casa larga vineyards just before harvest two years ago.
to start the painting - white arches heavy weight watercolor paper was underpainted a dark gray green and the composition was sketched in with pale violet colored pencil.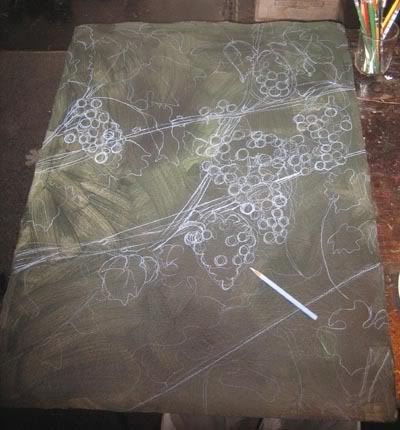 next the largest shapes were blocked it with flat color.
the underpainting for the grapes.
more blocking in of leaves.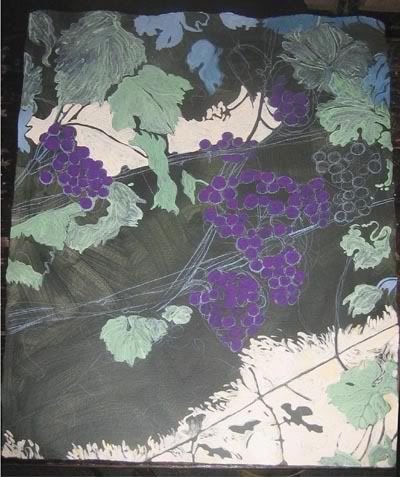 starting work on the grapes and the background.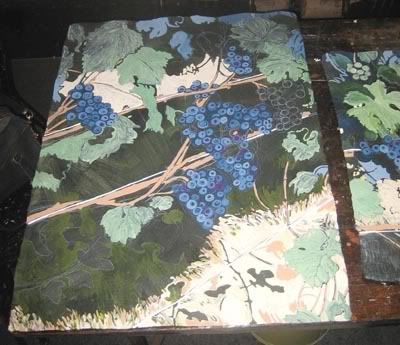 details were added.
my paintings are very difficult to photograph because i love metallic and pearlescent paints. the reflections off these paints can be very troublesome.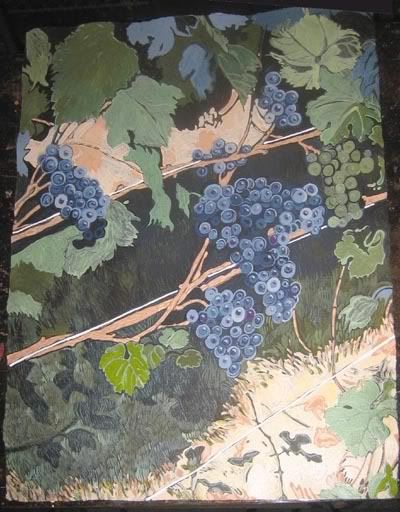 more detailing.
the finished painting.
some details from the finished painting.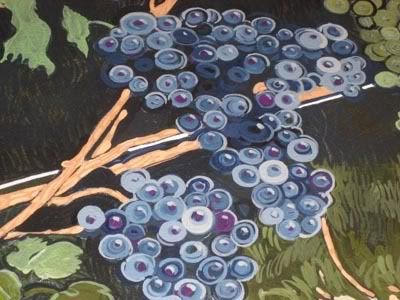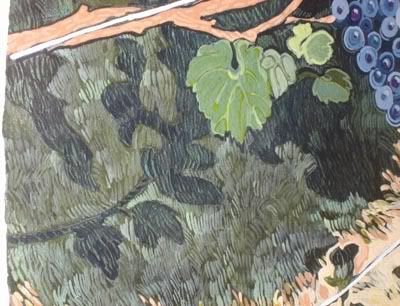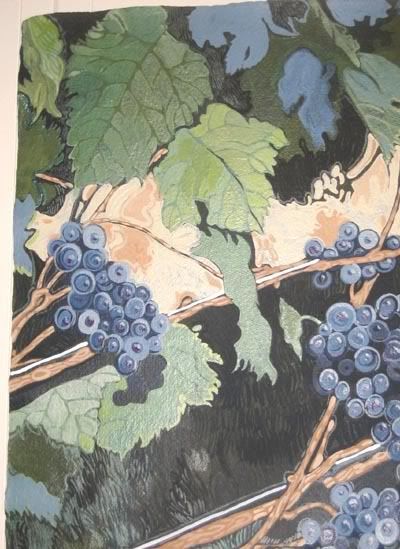 i simultaneously worked on two pinot noir paintings, letting one dry while working on the other. making it almost as fast to create one as two.
the paintings were done as a commission, they went to a oenophile as a christmas gift.
i was so pleased to make them because they went to a wonderful home where i will get to see them regularly.
tomorrow i will post the pictures of the companion painting.