it's all about the sweets this time of year.
some covet glazed hams, giant roasts of beef or shrimp as big as kittens. others need clam dip or fat sugar cookies for it to feel like the holidays.
me, i love cake.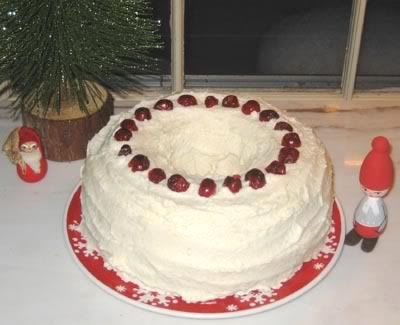 so, for a fabulous dinner party tonight i offered to make dessert.
it's a double devilsfood cake with whipped peppermint frosting and sugared cherries.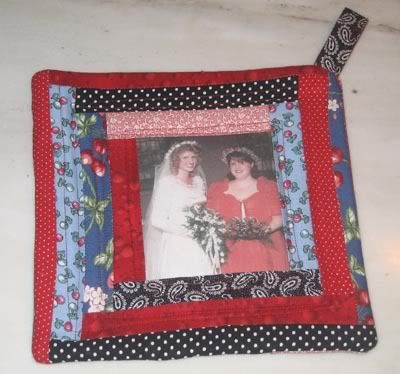 i may not be beading, but i am crafting like someone possessed.
merrily finishing up more christmas present potholders with embarrassing photographs.
this one has an image of my sister and i taken 20 odd years ago at her wedding.
we are not going to discuss that red dress she made me wear.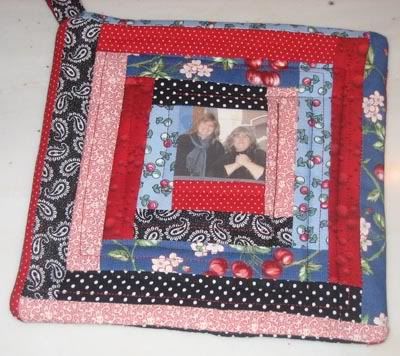 and on the back, the two of us these days.
this potholder is, of course, going to my mom & dad.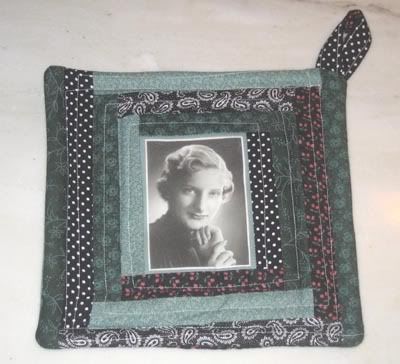 another potholder for my parents.
this one has pictures of them in their early twenties,
they have been married over 50 years - it's amazing, they are amazing.
and yes, they can still bicker with the best of them.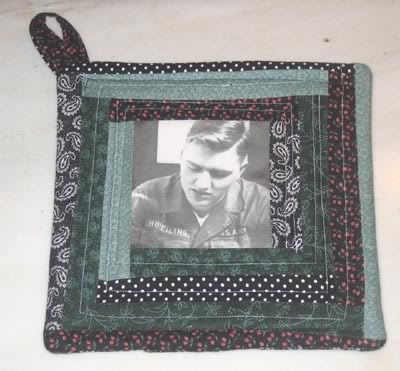 these need to get boxed up and delivered to the post office tomorrow.