another day, another cake.
this time it's an eggnog cake with bourbon cream cheese frosting and candied walnuts.
is there anything better than a holiday cake?
there will be yet another one tomorrow
-
a cake a day keeps the

grinch

at bay
.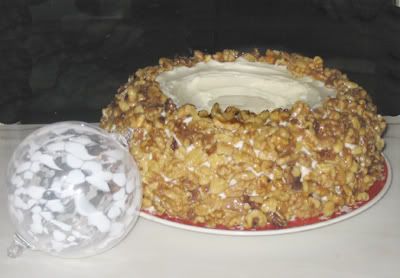 and i finished another wee stocking gift.
this one all done in space age materials. later tonight it will go to stylish friends who have a 50's vintage silver tree.
it should be a perfect hostess gift. it doesn't show very well in my photograph but that is a tiny bright purple jingle bell on the tip of the toe.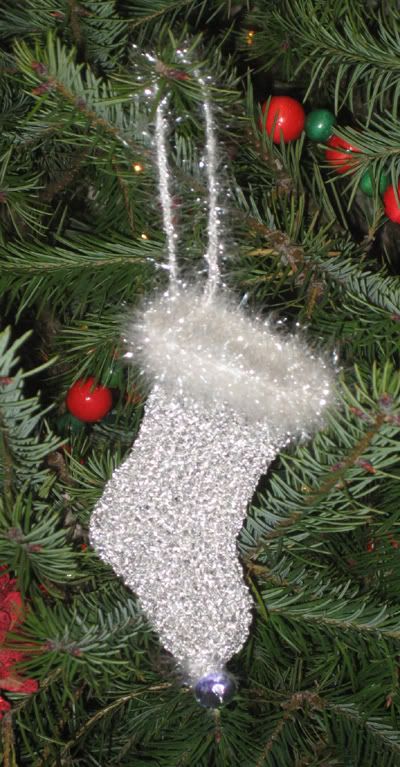 progress was made on our tree. i got out the pine cones that i glittered red and then painted the tips white. that was a year that i had a lot more time to fuss with christmas...