i love these late 1940's christmas cards.
finding an unopened box of them at an estate sale was such great luck, they all went out in today's mail to our family friends.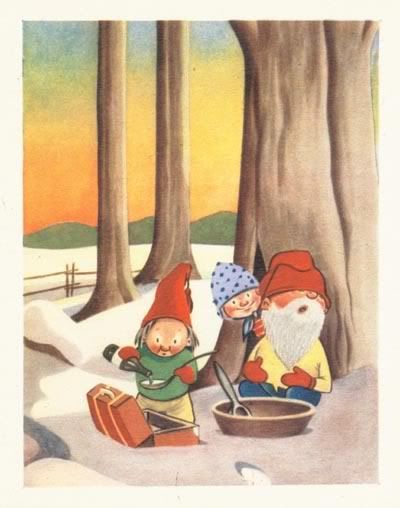 at my house nothing says "happy holidays" like over-indulgent gnomes partying in the snowy woods.
is it a spoonful of tummy medicine, or booze, being measured into the spoon?