some pre-holiday earrings i never posted pictures of.
black dew drops
flameworked black, silver foil and clear glass dew drops beads with rock crystals and sterling silver findings.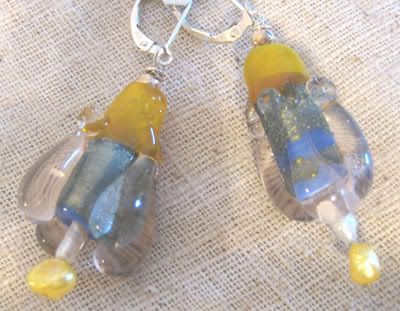 dew flowers
flameworked yellow and blue glass, silver leaf and pale lavender dew drops beads, freshwater pearls and sterling silver findings.
it's a bummer to be posting stuff i made weeks ago - am itching to get back into my studio. all the holiday social demands are getting rather tiresome, i am way too solitary a creature for all this merriment. bah.