the second pinot noir grapes painting.
something i like about this painting is that it almost looks like fabric.
below is the original photograph that the painting was worked from.
the underpainting and early sketching.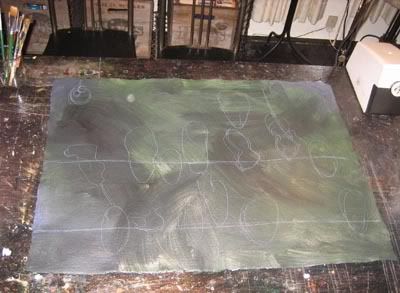 fully sketched in and ready to start blocking in the colors.
adding leaf shapes and other elements.
underpainting the grape bunches.
more paint.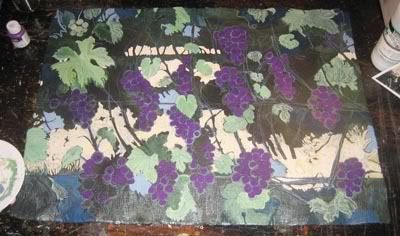 and more paint.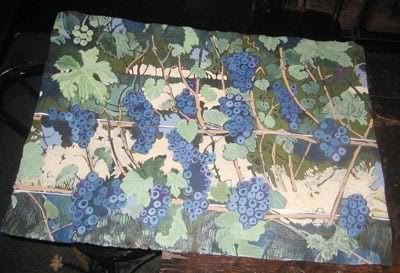 almost done - this is my favorite part, the fiddling with details.
finished
details from the finished painting.
next painting, coffee plants?