i am back from the ocean.
at the edge of the ocean is where i belong - i have known this since a childhood vacation in nag's head, north carolina.
warm soft, thick air.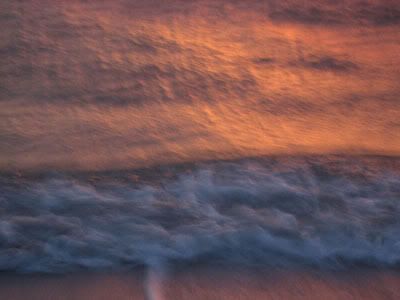 working hard everyday - i never did make it for the sunset, but one night we were there at dusk.
the rosy shimmering water was hypnotic to watch.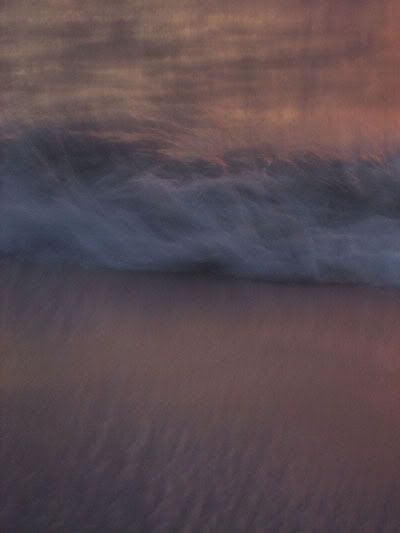 the gulf of mexico's water was so seductively warm.
i had one long walk to pick up beach debris. my favorite shells are the very eroded ones with holes. also, the old center spirals at the heart of a conch.
in my still packed suitcase there are two plastic baggies of shell bits for a bracelet.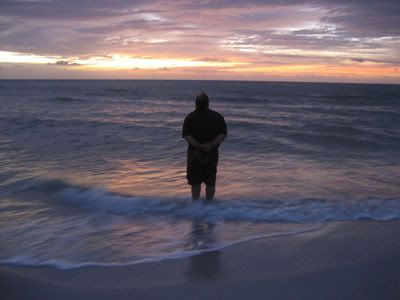 big man, big water.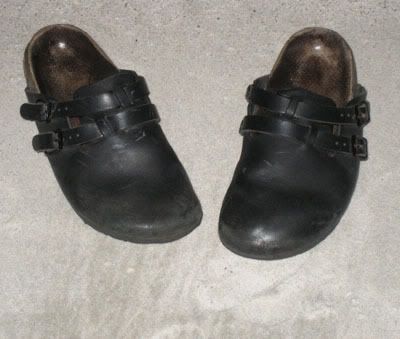 my oldest, most worn & comfortable birks on the sand.