it's time for the apple harvest here on the north coast.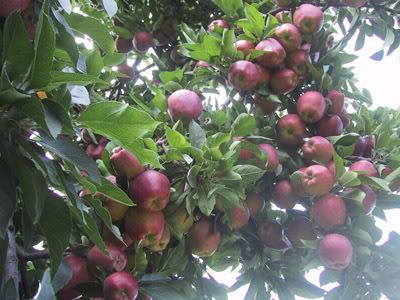 the orchards have such a lovely smell - all wet grass and applesauce.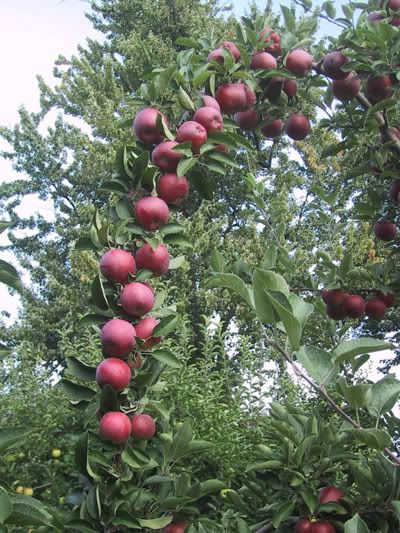 look at that gracefully arched branch -
amazing how many apples are weighing it into that curve.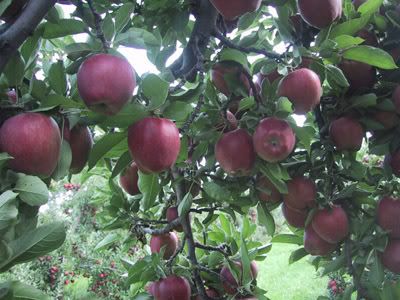 the sunlight may be bright this time of year - but it is alway low and slanting.
reminding you that is no longer summer and that winter is coming, soon.
beauty and abundance.